Audi Parramatta consisted of the extension of the current facility and an upgrade from the superseded Audi 'Hangar' showroom to the current 'Terminal' specifications – a new showroom concept which Audi are now committed to building around the globe.
The main feature being the anodised aluminium facade system which is perforated in accordance to Audi's special diamond shaped pattern requirements and formed into trapezoid profiled panels. This futuristic, high performance look of the new Audi dealership terminals represents the next generation of Audi's corporate identity for their showrooms worldwide.
Division
New Build
Client
Audi Parramatta Property Holdings
Location
Parramatta, NSW
Value
$3.8 million
Architect
Weir Phillips Architects
Status
Completed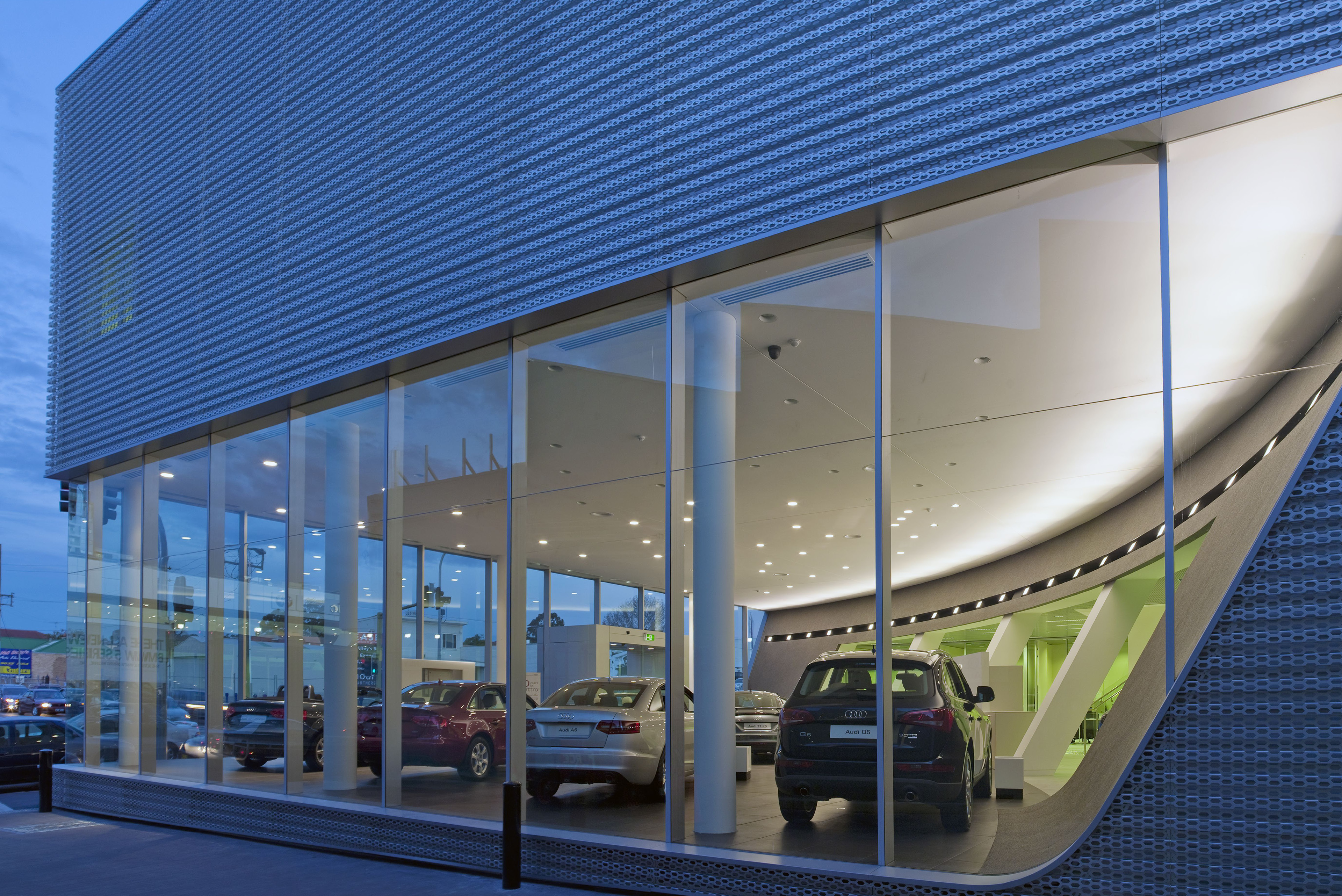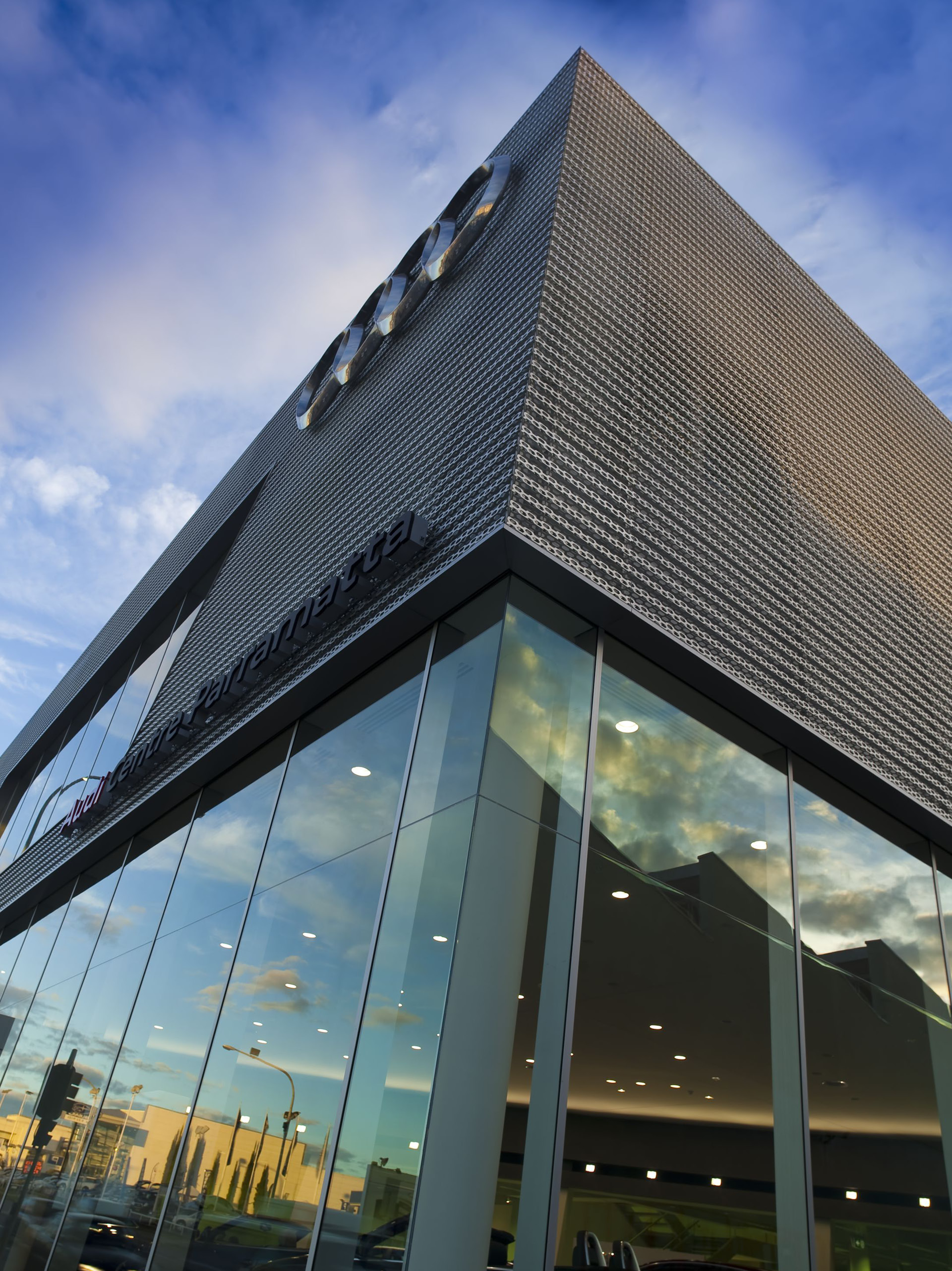 The majority of the existing facility was demolished and a new 2 storey showroom extension constructed to the boundary of the property utilising a post tensioned suspended deck, pre-cast concrete wall panels, structural steel roof frames and high quality glazing and lighting.
Materials handling challenges were met whilst working on a 1300sqm site that is bounded on all side by neighbouring buildings with the only access off busy Church St, right on a main intersection. The Taylors team fast tracked the program, finishing a month ahead of schedule by changing the slab on ground design.