The project involved construction of a new three-storey facility comprising 98 single-bed ensuite rooms, underground carpark, outdoor gardens, communal areas and lifts. Other amenities of the facility included a café, dining area, library, hairdressing salon and a well-appointed terrace to allow functions for residents and their families.
Having developed a long-term relationship with the client, Taylor was engaged in an early works package to prepare the site for the main building works. These early works were critical in addressing the challenge of site contamination.
Division
New Build
Client
Bupa Care
Location
St Ives
Value
$21 million
Status
Completed August 2017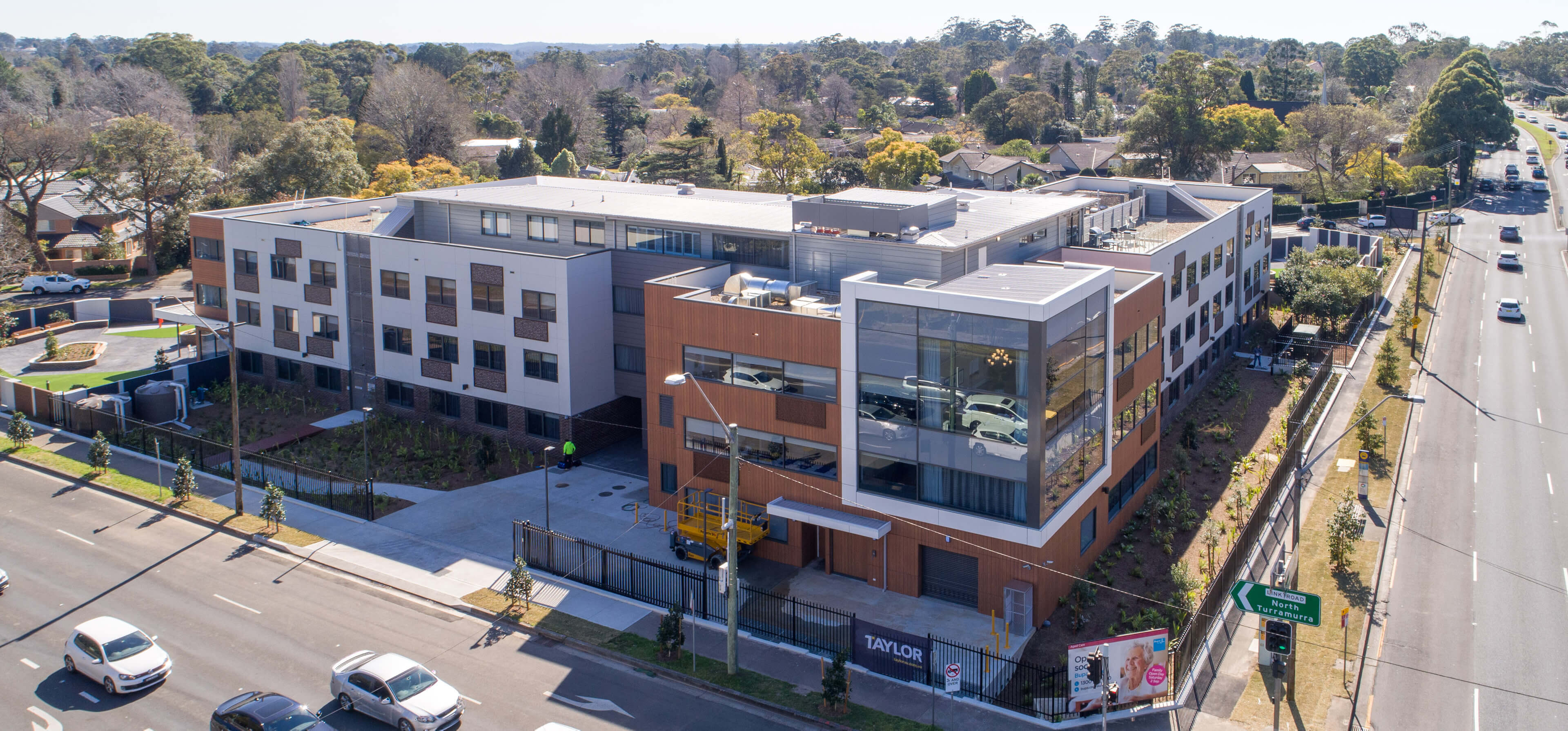 A challenge for the project was the impact of high rainfall on the program duration whereby during construction, the site experienced up to 4 months of wet weather. To mitigate loss of time from inclement weather and to achieve cost-savings without compromising quality, Taylor integrated several innovations into the design. Installation of fully functional ensuite 'pods' as well as 'ultrafloor' were successful Taylor initiatives that reduced time and cost through minimising defects. Furthermore, Taylor also achieved cost-savings for the client through overseas procurement of high-quality joinery and tapware which required extensive upfront design reviews and comprehensive research.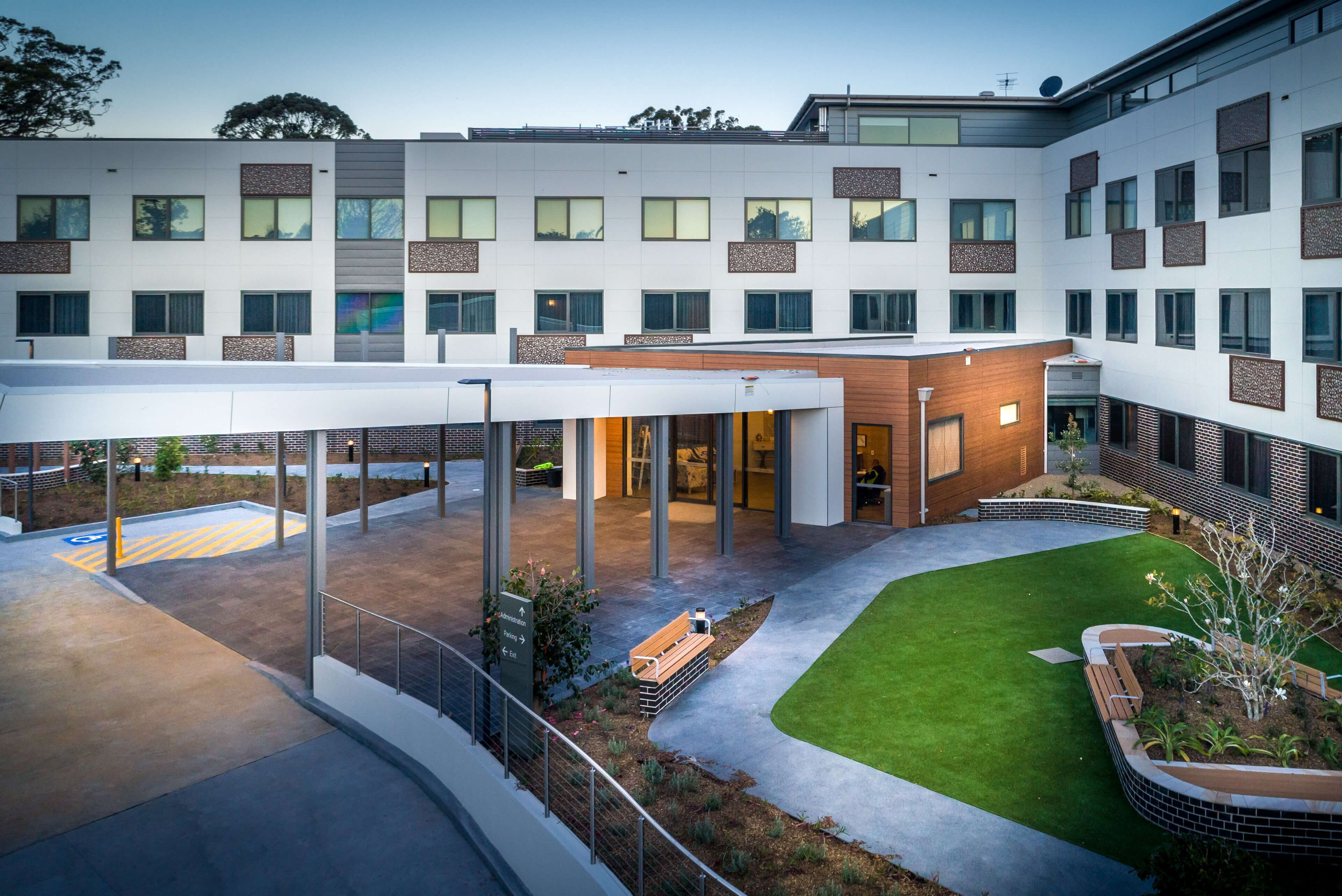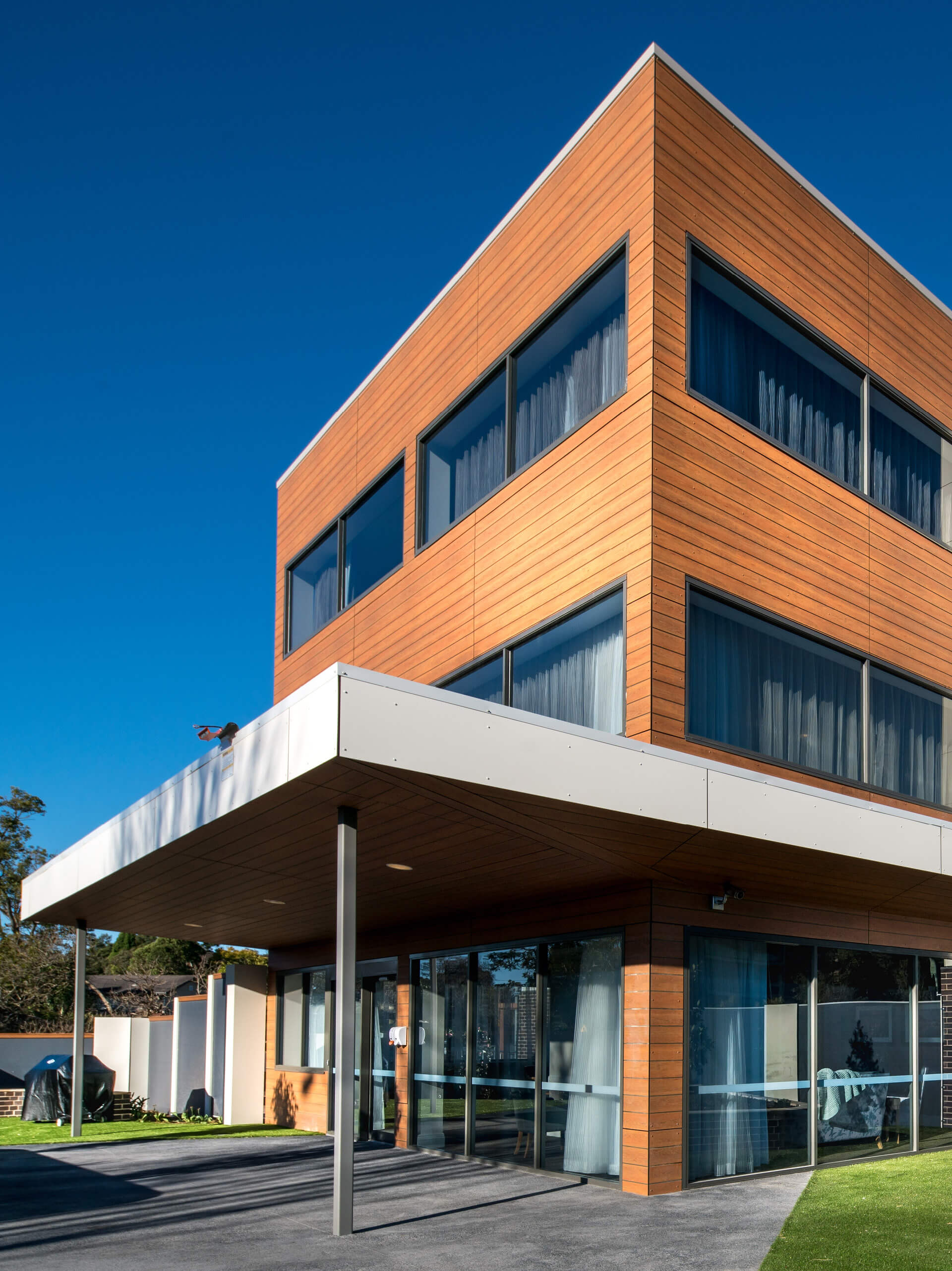 Following the main building works, Taylor restored the surrounding outdoor gardens with original camellias from the former Camellia Grove Nursery. The restoration of these trees remains highly significant to the residents and community as they enhance the facility's overall heritage and highlight a core mission of Taylor – 'Connecting People & Spaces'.
Bupa St Ives is a combination of 5 years development in design and construct of these aged-care facilities between Taylor and Bupa. The end result is what Taylor considers to be a 6-star facility which culminates the design innovations, experience and learnings developed from all previous Bupa projects delivered by Taylor.