At Taylor, we believe that diversity and inclusion in the workplace is essential to performance, achievement, and wellbeing.
We understand that diversity encompasses very broad groups within the workplace. With this in mind, our diversity and inclusion strategies consider differences as broad as;
Age
Carer obligations
Cultural background
Disability
Educational Level
Ethnicity
Gender
Intersex Status
Language
Professional beliefs
Sex
Sexual Orientation
Socio-economic background
Work experience, and
Other factors that make us unique.
Diversity and inclusion at Taylor is championed across the following spheres of activity:
Measurement
Taylor is committed to setting diversity targets, measuring and tracking results, and holding ourselves accountable for our progress. Taylor undertake annual WGEA reporting.
Industry Participation
Our advocacy for diversity and inclusion includes industry engagement with the Property Council of Australia (PCA), National Association of Women in Construction (NAWIC), and Women in Design and Construction (widac).
Gender Equality
We celebrate the leadership, achievements and potential of women. We have defined goals and initiatives that aim to increase the representation and engagement of women in construction, including our industry leading TWIC program
Cultural Diversity
Team Taylor is rich in cultural and linguistic diversity. We are committed to creating and sustaining a culture of equality and belonging for people from diverse cultural backgrounds
Belonging at Work
We believe that embracing the strength of our differences and cultivating a sense of   belonging at work is the key to performance, achievement, and wellbeing for
our people.
Our purpose is Connecting People & Spaces. Connection is a unifying thread that runs through everything we do. Fostering a safe and inclusive workplace, where people feel connected and accepted for their differences, helps us to maintain our productive, positive, and collaborative culture.
We believe that everyone has the right to feel safe, included and heard in the workplace.
Taylor Women in Construction (TWIC)
Taylor understands that women play a critical role in construction and we're actively working to drive gender balance across our business, and the industry. We've developed an industry-leading engagement program to help us do just that – Taylor Women in Construction (TWIC). Through TWIC, we work to strengthen internal and industry connections for all our female team members across all facets of the business.
Our goal is to achieve 30% female representation at Taylor by 2026. Currently, 17% of our employees are women.
Leading the way, over 50% of women at Taylor are employed in construction roles, well above the Australian industry average of 33%. (2021 figures)
Women make up 50% of the annual Cadet intake at Taylor.
At Taylor, we're raising awareness of the challenges women face in our industry, taking positive action to redress the balance, and celebrating the multi-talented women breaking new ground in property and construction.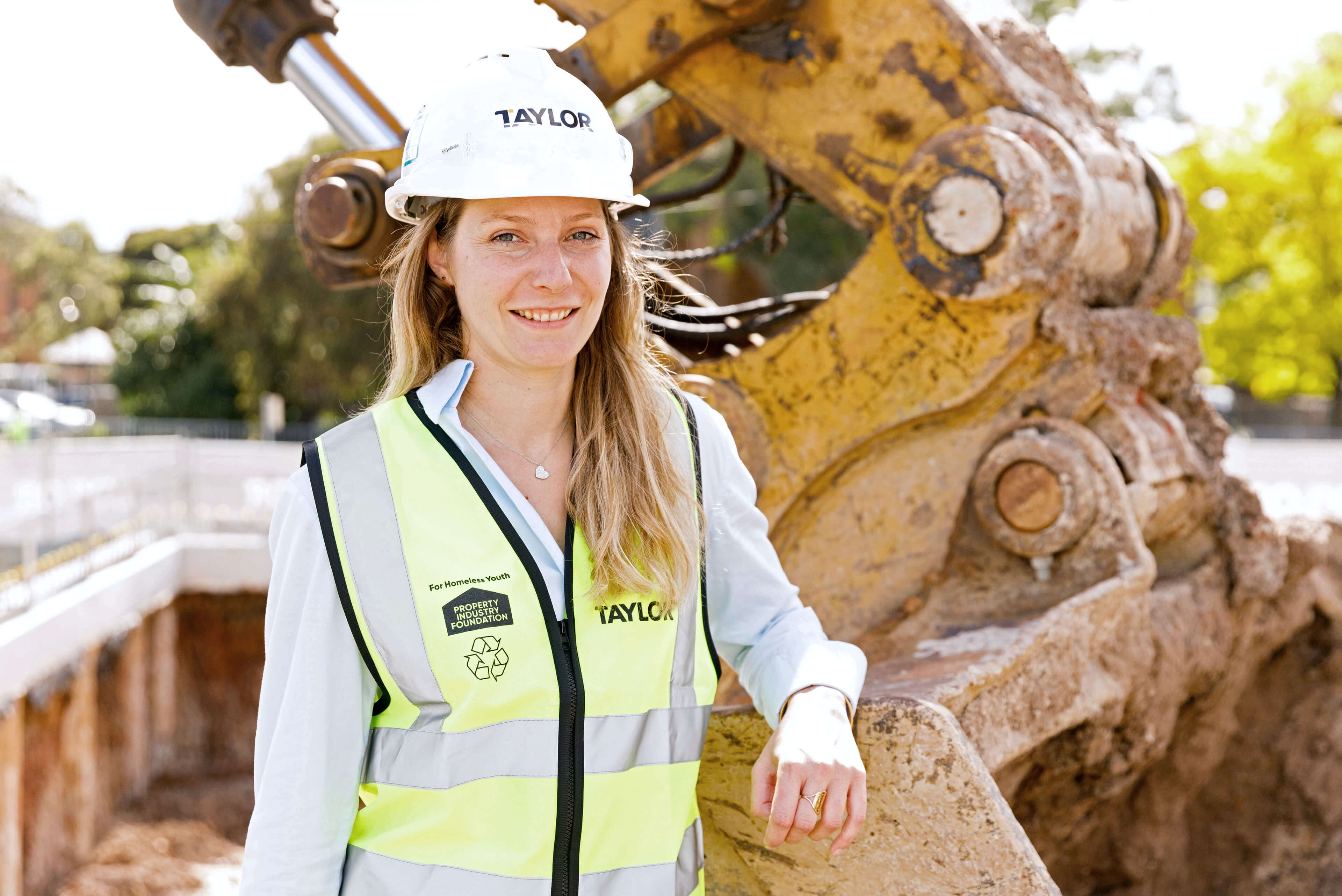 Floriane Trazic, Project Manager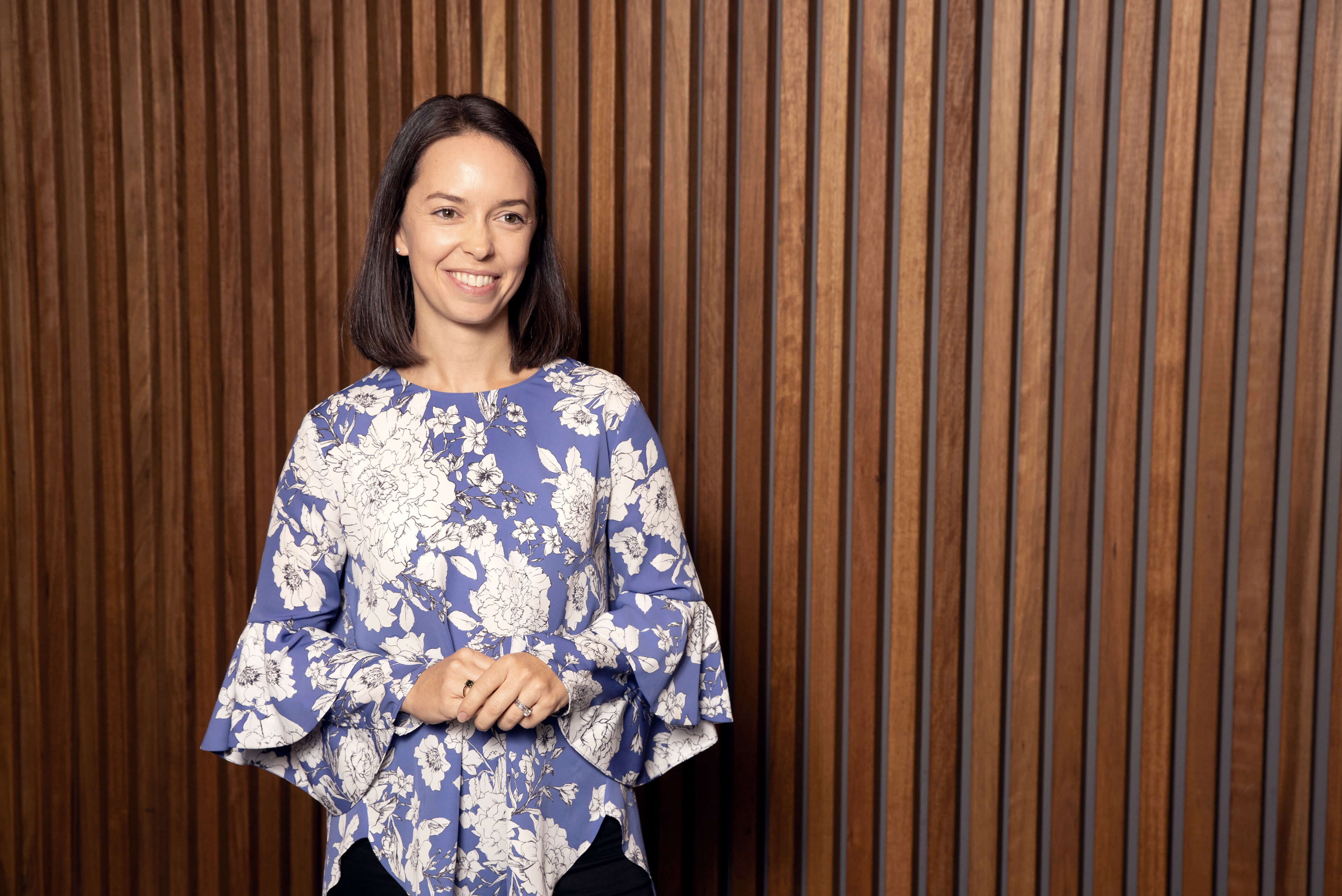 Cassandra Zughbi, Design Manager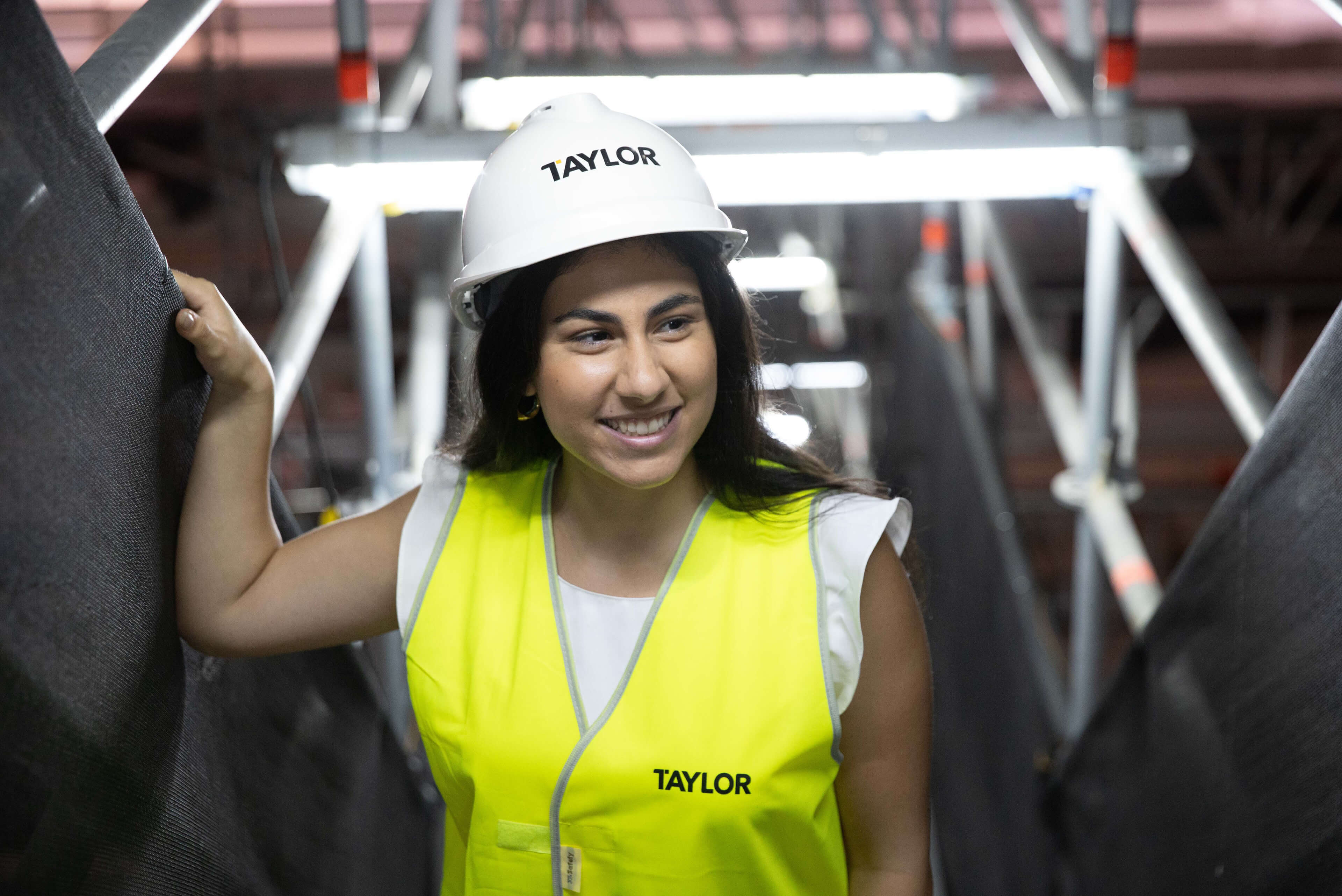 Mary Haddad, Graduate Site Engineer
Lulu Zhang, Contract Administrator
Azin Danesh, Senior Contract Administrator
Georgia Barnes, Senior Marketing Coordinator
Our Vision for Reconciliation
I am proud to present our vision for Taylor's Reflect Reconciliation Action Plan. As a business built on fostering meaningful relationships, Taylor is committed to partnering with Aboriginal or Torres Strait Islander peoples to increase cultural awareness, connection and opportunity.
Connection to place and connection to people are fundamental drivers for our business.
So too, Inclusivity is one of our four guiding Principles; Listen, Create, Include and Excel. We believe that diversity and inclusion makes our business stronger through harnessing the power of diverse views, ideas, and experiences.
Taylor has a strong legacy in Aboriginal participation, with many of our projects continuing to achieve more than double the required contractual targets. We believe that we can achieve this together by working closely with our Indigenous and industry partners – both existing and new.
Taylor recognises and acknowledges the enormous economic, social and cultural contribution of the Aboriginal and Torres Strait Islander peoples of NSW. We believe in contributing to a national culture that represents equality and equity, freedom from racism, and historical acceptance of our shared history.
In pursuing our business objectives, we undertake to consult with First Nation Elders and leaders of local Aboriginal communities to ensure that design, celebration of cultural connection to place, and employment and training initiatives accord with the cultural and social needs of the communities in which we operate.
Our Reflect RAP is something that we will deliver together by October 2022.
I look forward to working closely with Reconciliation Australia, our people and partners as we begin our important reconciliation journey.
George Bardas, Chief Executive Officer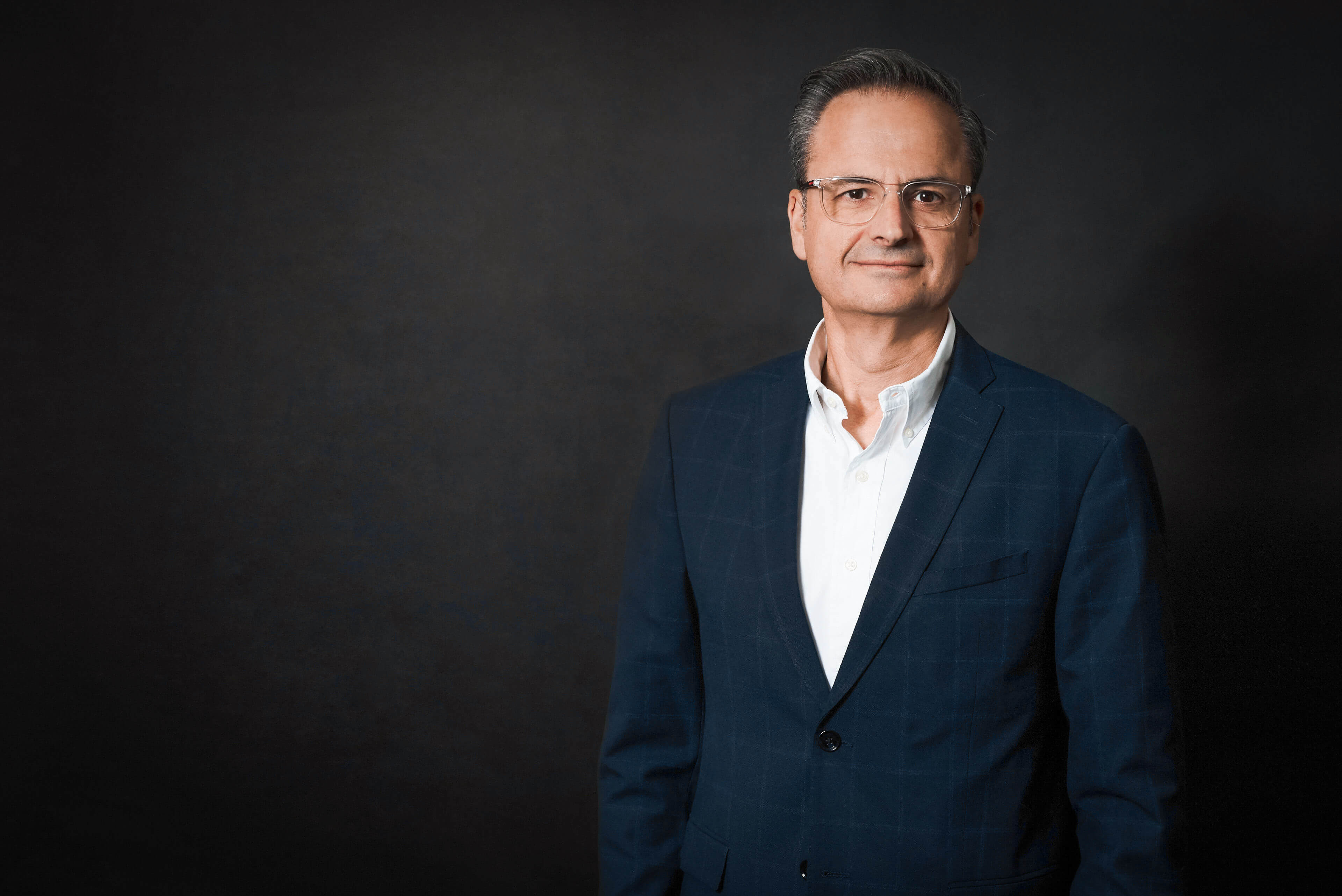 Boomalli artist, Joe Hurst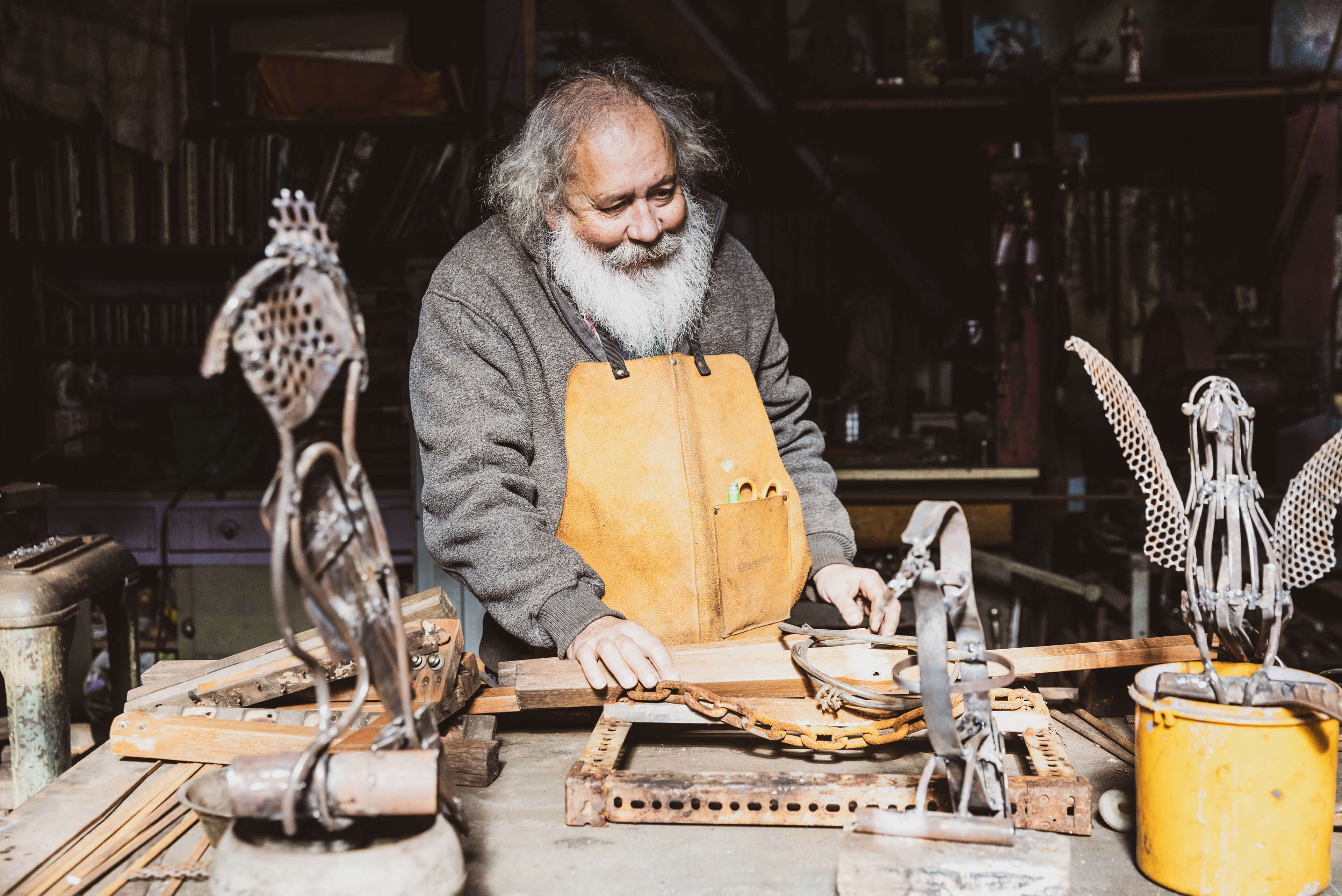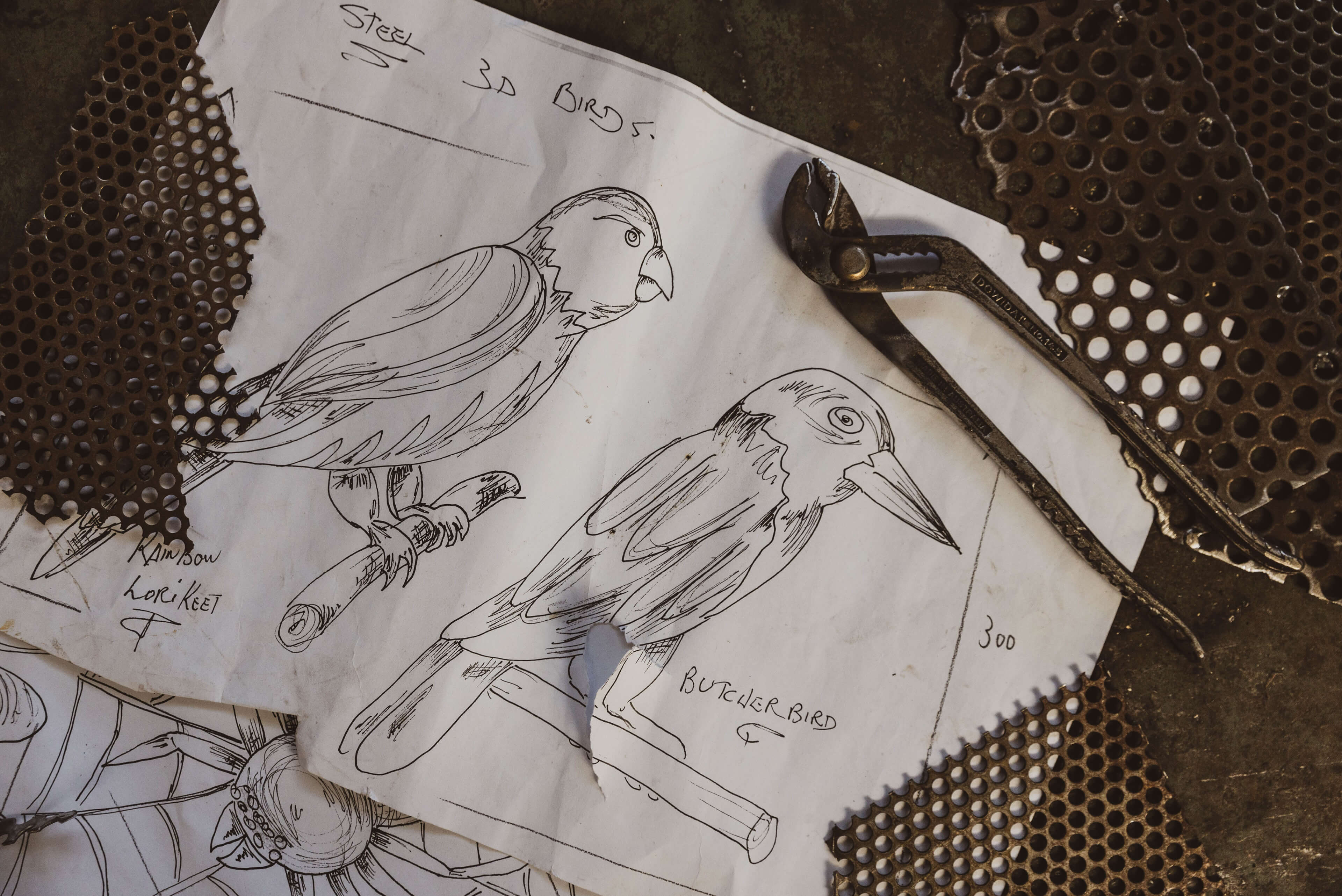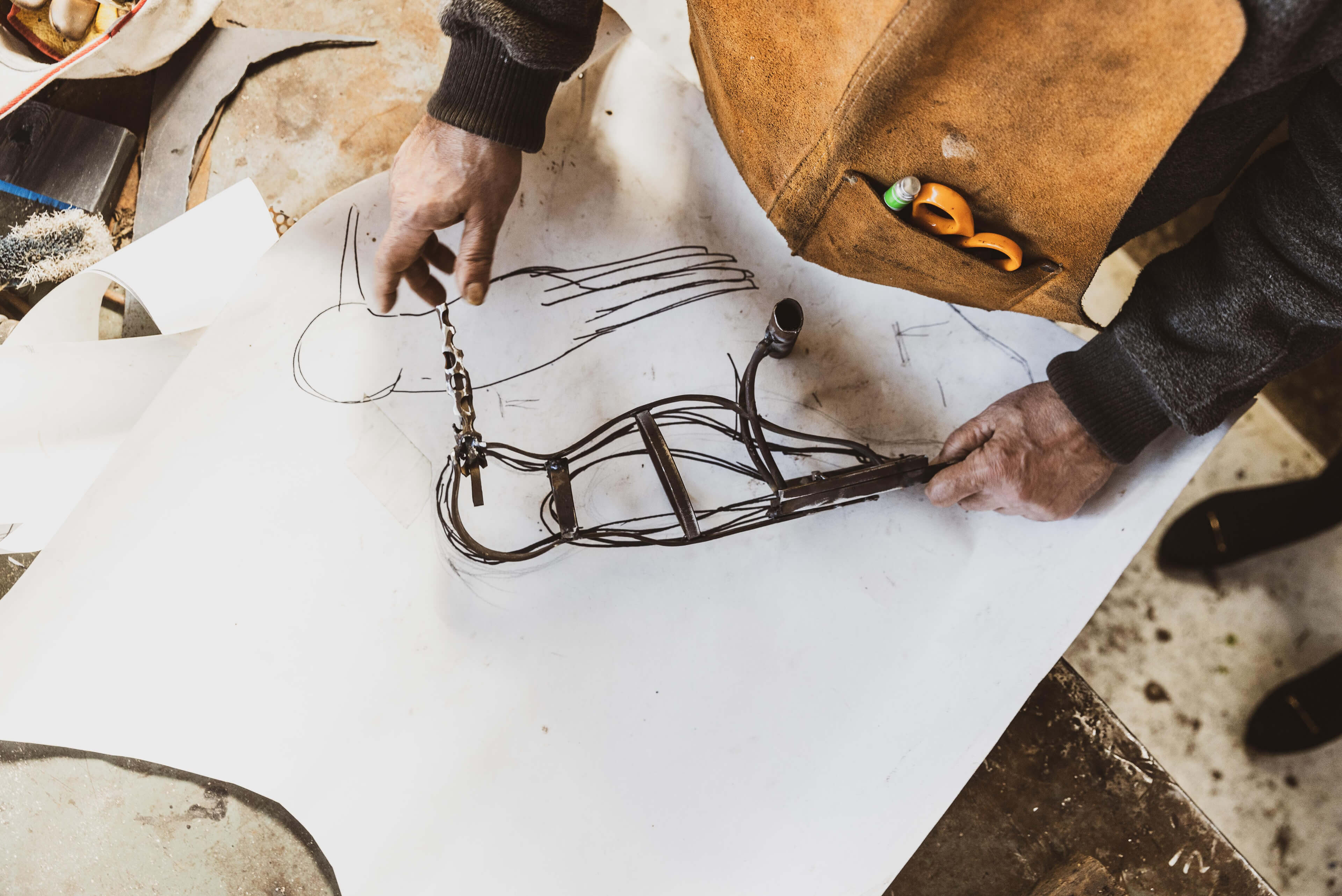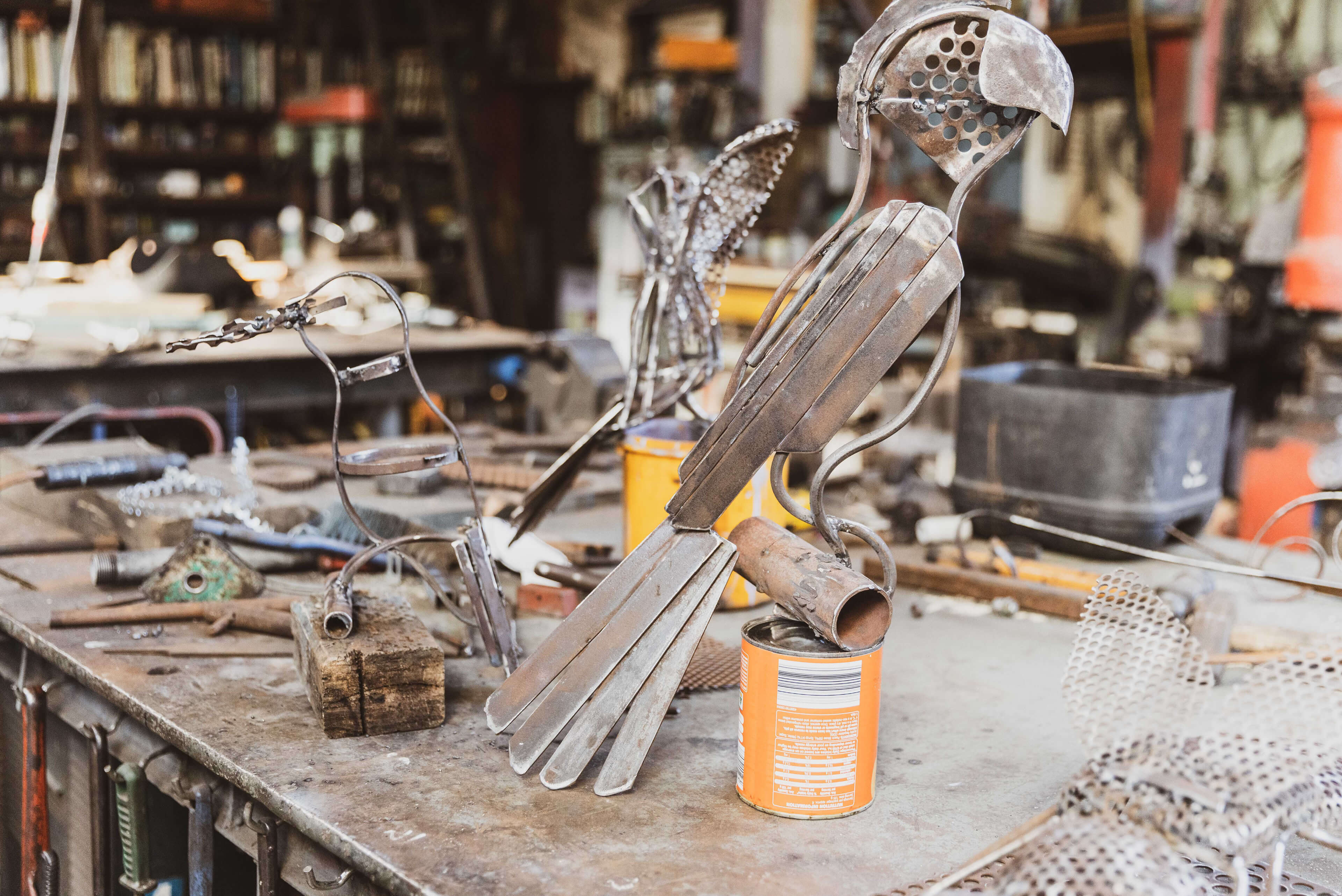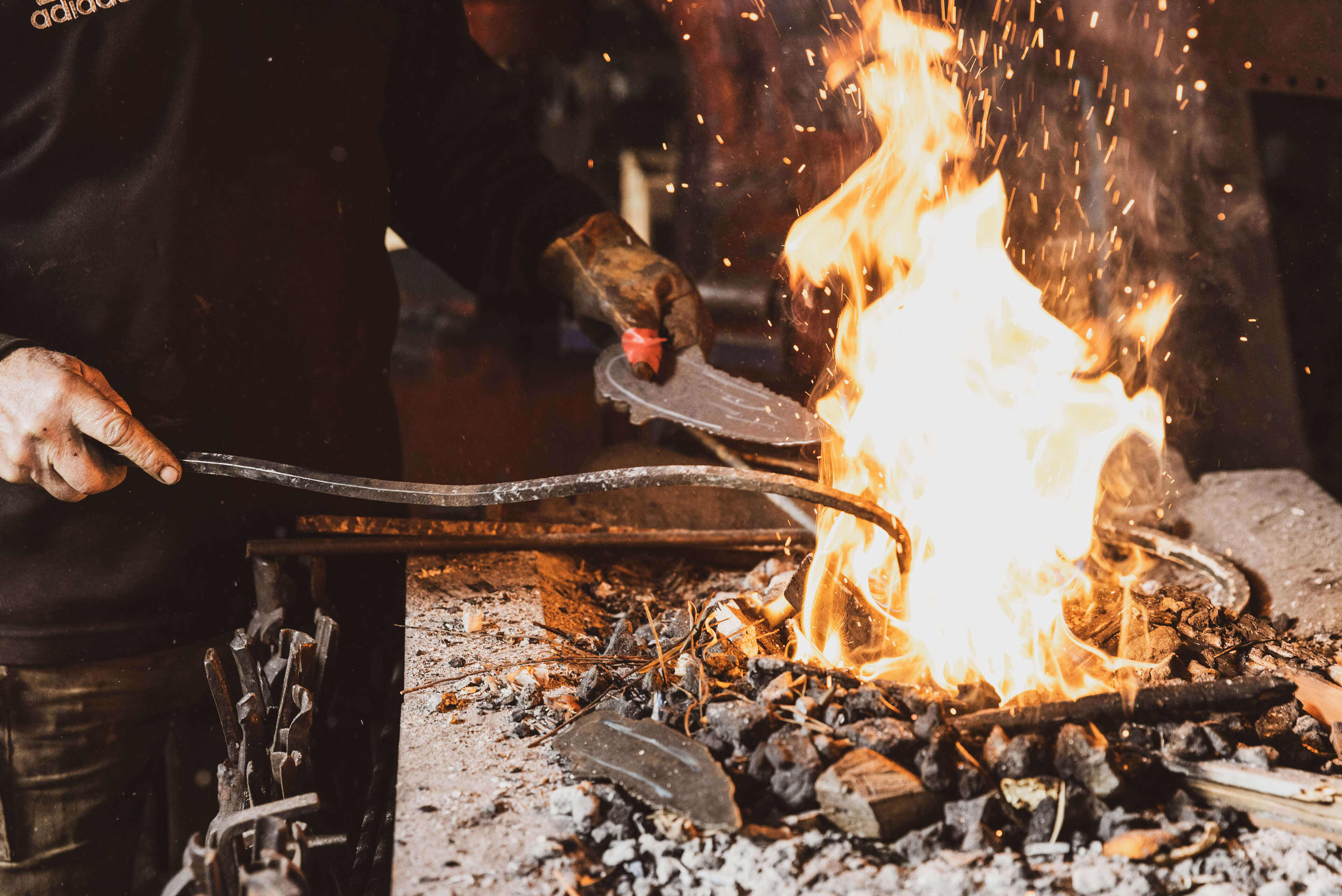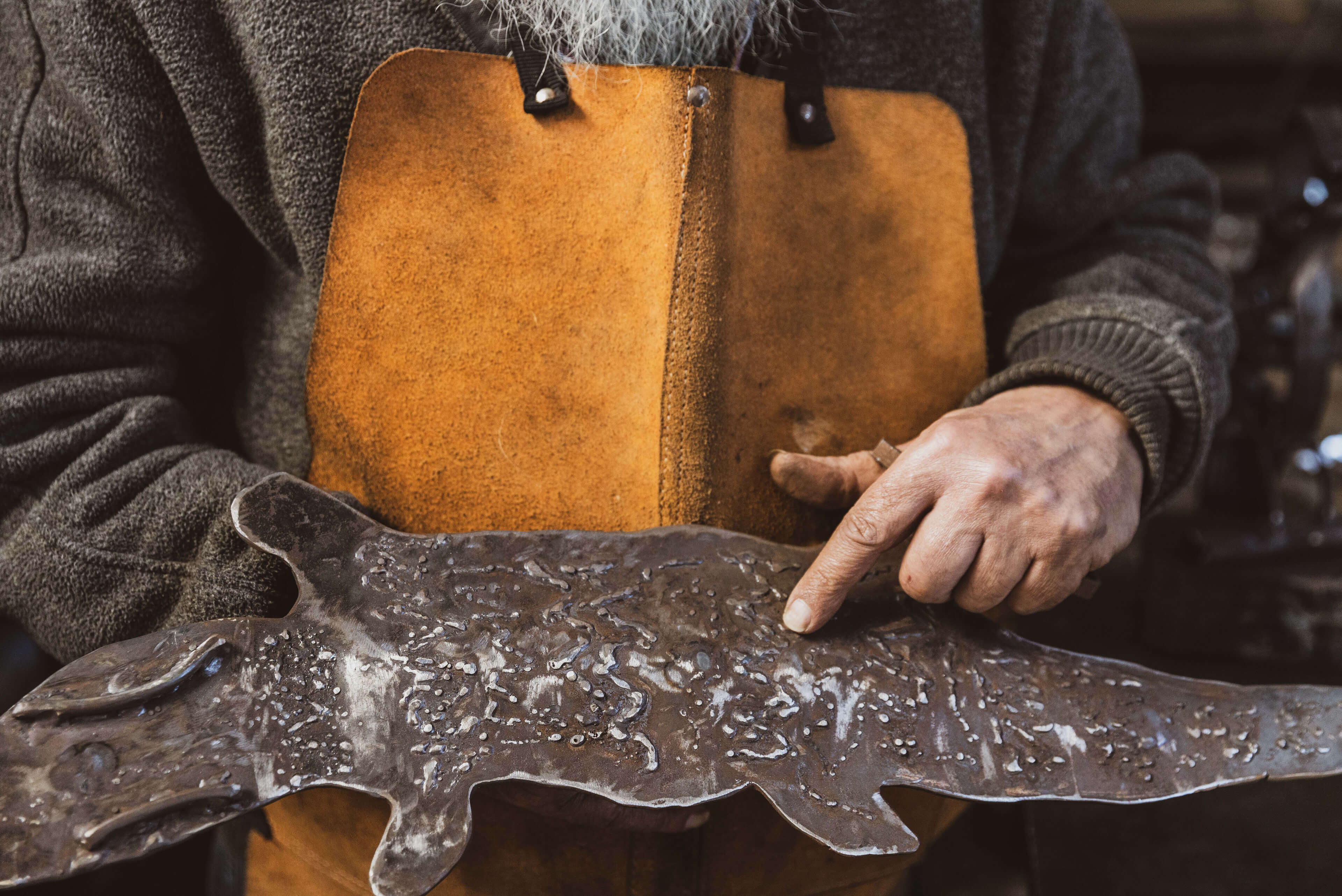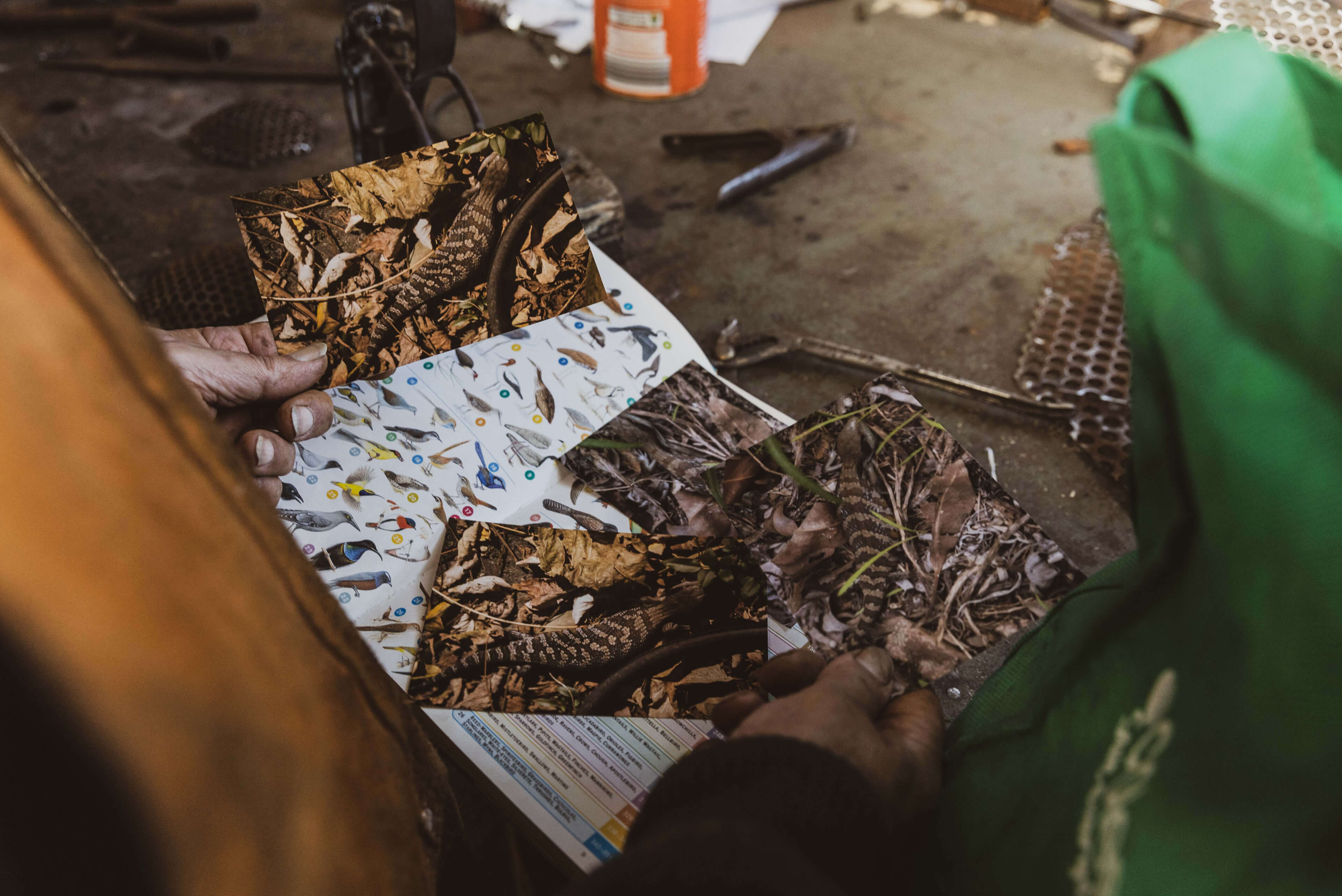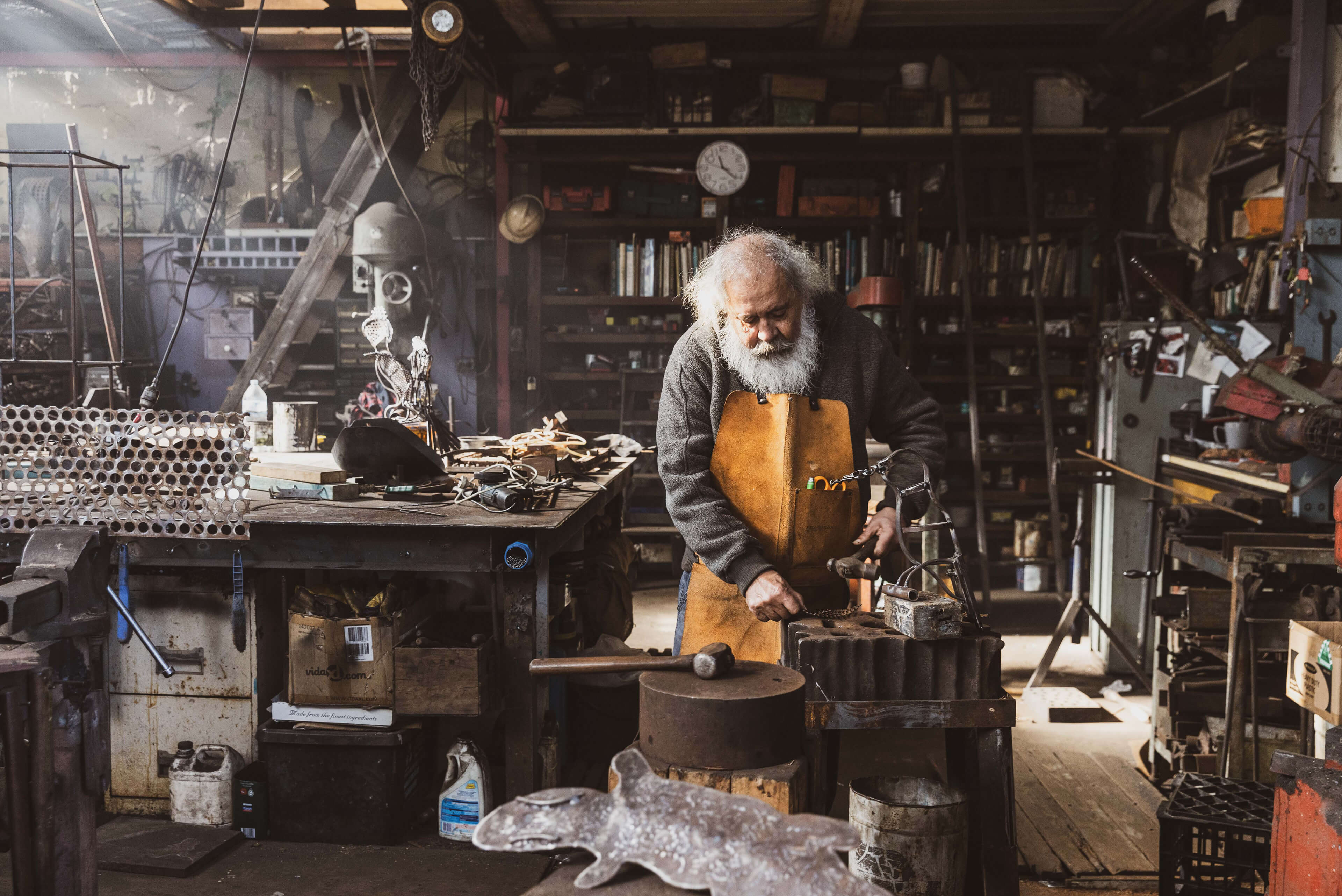 Land at Heart by Jasmine Sarin
Our RAP artwork reflects the way we journey and connect across this country. The circles represent place and people and the different ways we live and connect.
The rocks along the bottom symbolise the heart of this land, the red earth and warm sandstone from the centre to the coast. The leaves at the top are gum leaves that we use for traditional smoking ceremonies.
These ceremonies aim to cleanse, heal and welcome us to the land and give protection as we journey through. They also represent resilience and the hard changing conditions of this country through fire and rain. While our country can withstand the extremes of nature, we must do our part to repair what we destroy. We need to care for this land so that it continues to care for us and provide us with what we need.
Always was, always will be. Aboriginal land.
Jasmine Sarin, JS Koori Designs
Taylor has commissioned artist and graphic designer Jasmine Sarin, a proud Kamilaroi and Jerrinja woman with a passion for Aboriginal cultures and art, to create our Reconciliation Action Plan artwork. Jasmine has established JS Koori Designs and strives to build and grow a sustainable Aboriginal owned and operated business by celebrating the world's oldest living cultures.
Jasmin Sarin
Artist & Graphic Designer
"
Creating artwork is something very personal to me. It allows me to be unrestricted, undefined, unlimited in the way I perceive my world. It is almost like yoga for the soul. Never be confined by the walls we build around ourselves"
Cultural Connection to Place
We believe community involvement & engagement is imperative to adding social value on the lands in which we operate. We acknowledge that each place has distinctive environmental and community beliefs.
Celebrating Milestones
We come together to acknowledge Aboriginal and Torres Strait Islander peoples connection to place and engage with local customs to show respect. We include our clients, subcontractors, and project communities in milestone events.
Our project teams collaborate with local Aboriginal and Torres Strait Islander artists and community groups to establish a cultural connection with design elements of our projects.