Riverside Park is a commercial four storey office tower in the heart of the Riverside Park Business Park. Taylor worked to the client's tight programme to ensure the facility was ready for occupation in August 2013.
Innovative construction techniques and materials combined with elements of contemporary design create a landmark building within the Riverside Precinct.
With over 6,000m2 including 4,000m2 of GFA and 1,500m2 of car parking, ramps and terrace areas, Riverside Park has become a central business hub for the Central Coast.
Division
New Build
Client
Gosford Commercial Pty Ltd
Location
West Gosford, NSW
Value
$10.5 million
Status
Completed August 2013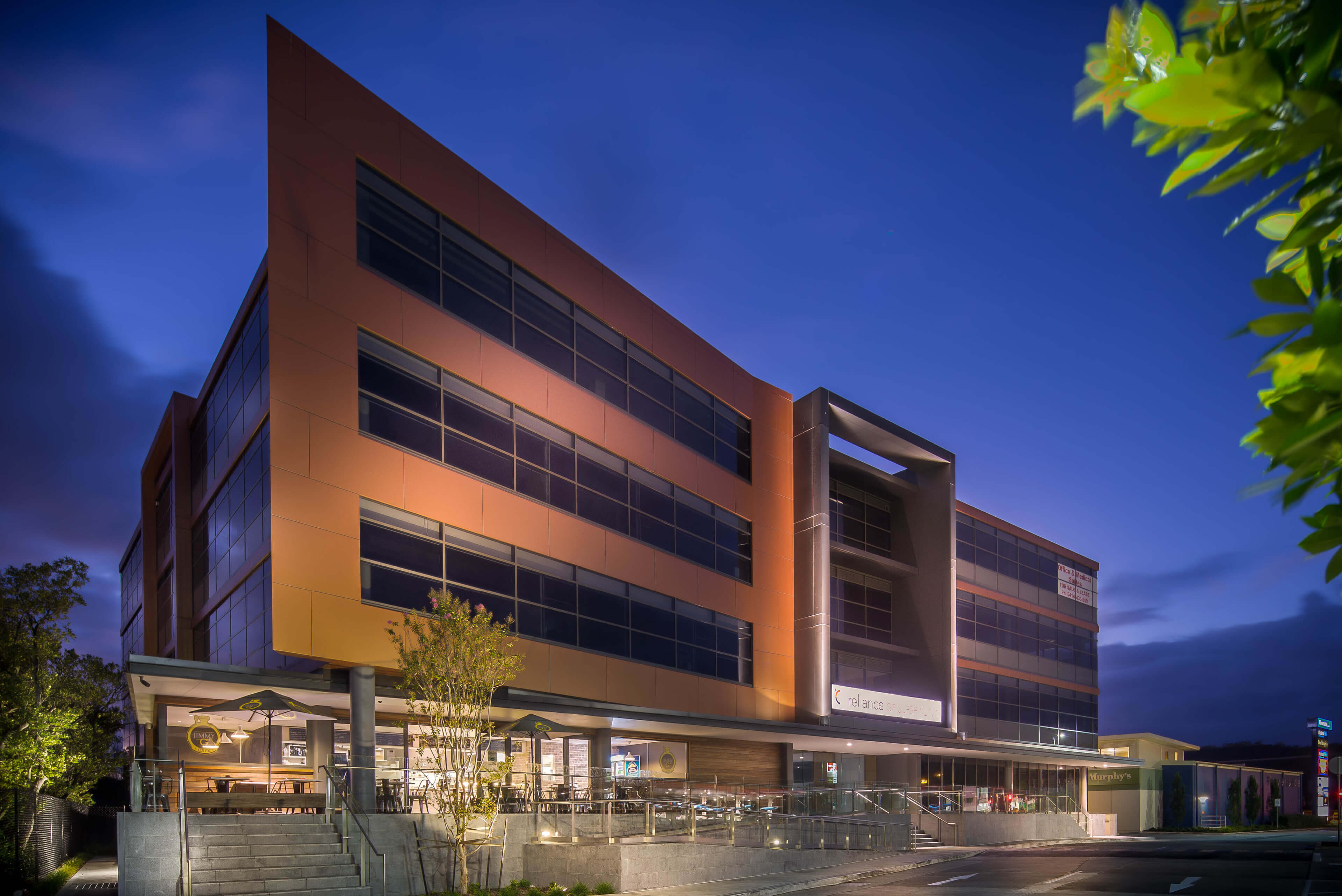 This four storey commercial office tower features one and half floors of Medical Suites (GP Super Clinic) and Pharmacy whilst the remaining building serves as a mix of commercial office suites and retail.
Throughout construction the Taylor team successfully managed the challenges posed by a strict timeframe and restricted site, working with a sole access point to the site.