HammondCare Miranda is an exciting second addition to the new HammondGrove development. Comprising of 38 generously spaced two-bedroom Independent Living Units, each apartment is situated across two inter-connected (four and five storey) buildings.
Featuring an interconnected basement car park and storage for each unit, this development has been specifically constructed by Taylor to include a community area function room, chapel, café, swimming pool, hair salon, library and arts and craft room. Internal access driveways, extensive landscaping, village green, putting green, BBQ area and a bowls green are also present, making this the perfect space to enjoy a care-free everyday.
Division
New Build
Client
HammondCare
Location
Miranda, NSW
Value
$26 million
Architect
Bickerton Masters
Status
Completed October 2015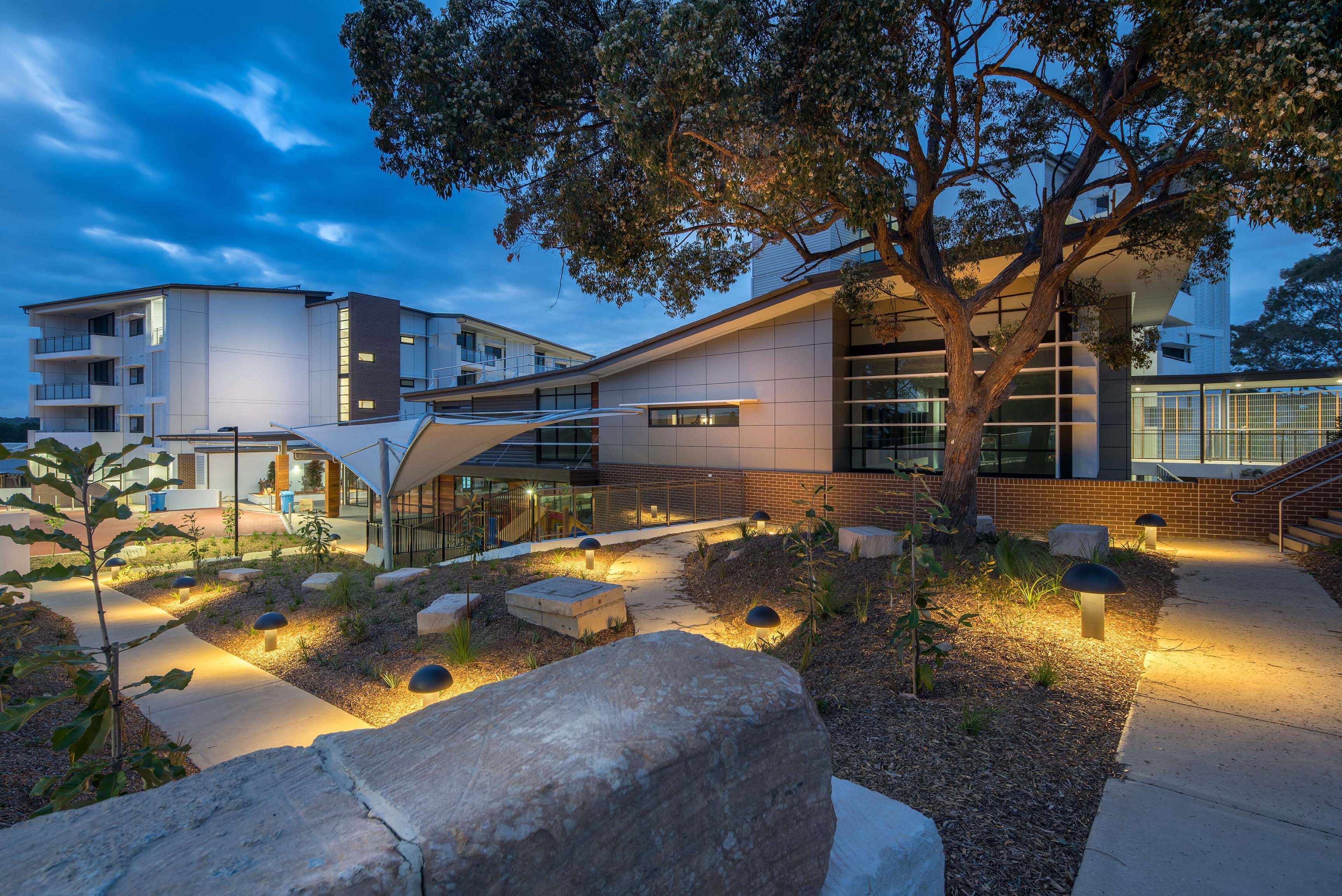 The project was originally tendered through a selected competitive tender system. Once the tenders were submitted, HammondCare saw value in negotiating with Taylor as we had provided them with $900,000 value engineering initiatives of which $650,000 were realised throughout the project.