Liverpool CBD has undergone transformation to accommodate the infrastructure works and employment prospects in the area. Taylor delivered the Scott Street Liverpool Commercial office which comprises one 14-storey tower, including 4 basement car parking levels, 10 commercial office floors, a roof top garden terrace for building occupants and a café positioned on ground floor. The project achieved 4-star Green Star & 4.5 NABERS rating.
The commercial building is located on Scott Street in Liverpool's CBD which is conveniently positioned 150 metres from Liverpool Station and only a short walk to Westfield Shopping Centre.
The team had a strong relationship with the Client and this extended to the local community, Council and the Mayor, with all in attendance at our Topping out Ceremony in celebration of the final concrete pour.
Division
New Build
Client
Goldstein & Rush Pty Ltd
Location
Liverpool, NSW
Value
$42 million
Status
Completed December 2018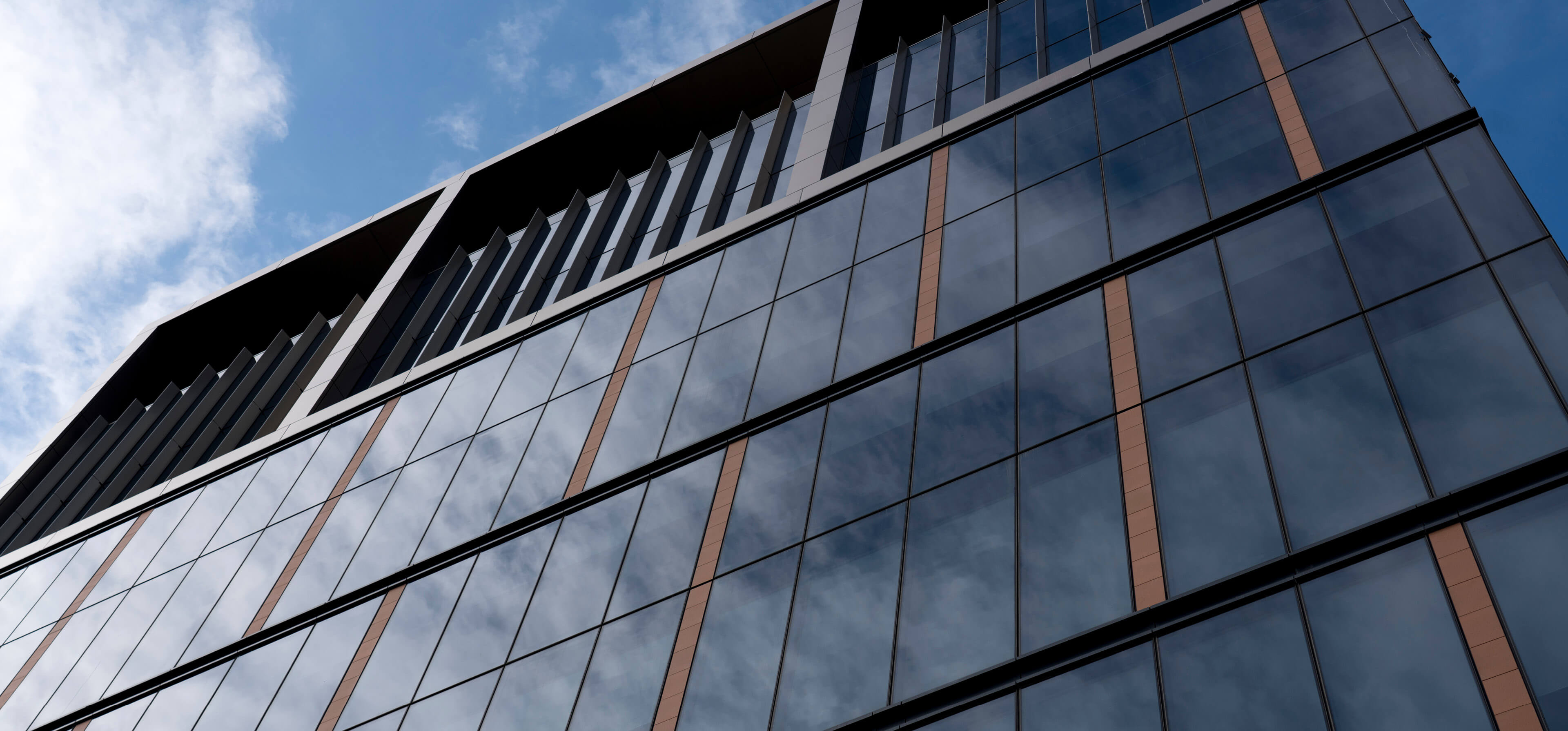 Communication with neighbouring properties was key to ensure minimal disruption. The entry to site was via a rear lane and proved to be a huge advantage. Any works that inhibited trade were coordinated around the opening and closing times of the surrounding businesses.
One of the most important project considerations in the planning of the delivery was time whereby Taylor had to ensure we could provide 5 levels to the tenant by a tight interim OC date. To achieve this, Taylor introduced a flat slab design into the structure from levels 2 to 10 to minimise time in forming each deck and accordingly reduce the overall structure program. Additionally, the flat slab assisted with providing the essential services trades more room to coordinate their services, which decreased the fire, hydraulic, mechanical and electrical installation time.