Taylor delivered a new 170 bed Holiday Inn Express (HIEX) Hotel located in Newcastle following the successful completion of the HIEX Macquarie Park in Sydney in April 2016 (the first Holiday Inn Express hotel in Australia).
The hotel includes suspended car parking on levels 1 and 2 with a mixture of hotel rooms containing king, queen and accessible double beds spread across levels 3 to 7. In addition, the building comprises various ground floor amenities including a contemporary lobby area referred to as 'The Great Room', a meeting and function area, 265m2 of retail tenancy space, a gymnasium, laundry facilities, loading dock, offices and a dining area for guests to enjoy their breakfast, meet, work and relax.
Division
Regional
Client
Pro Invest Developments
Location
Newcastle West, NSW
Value
$30.4 million
Status
Completed March 2019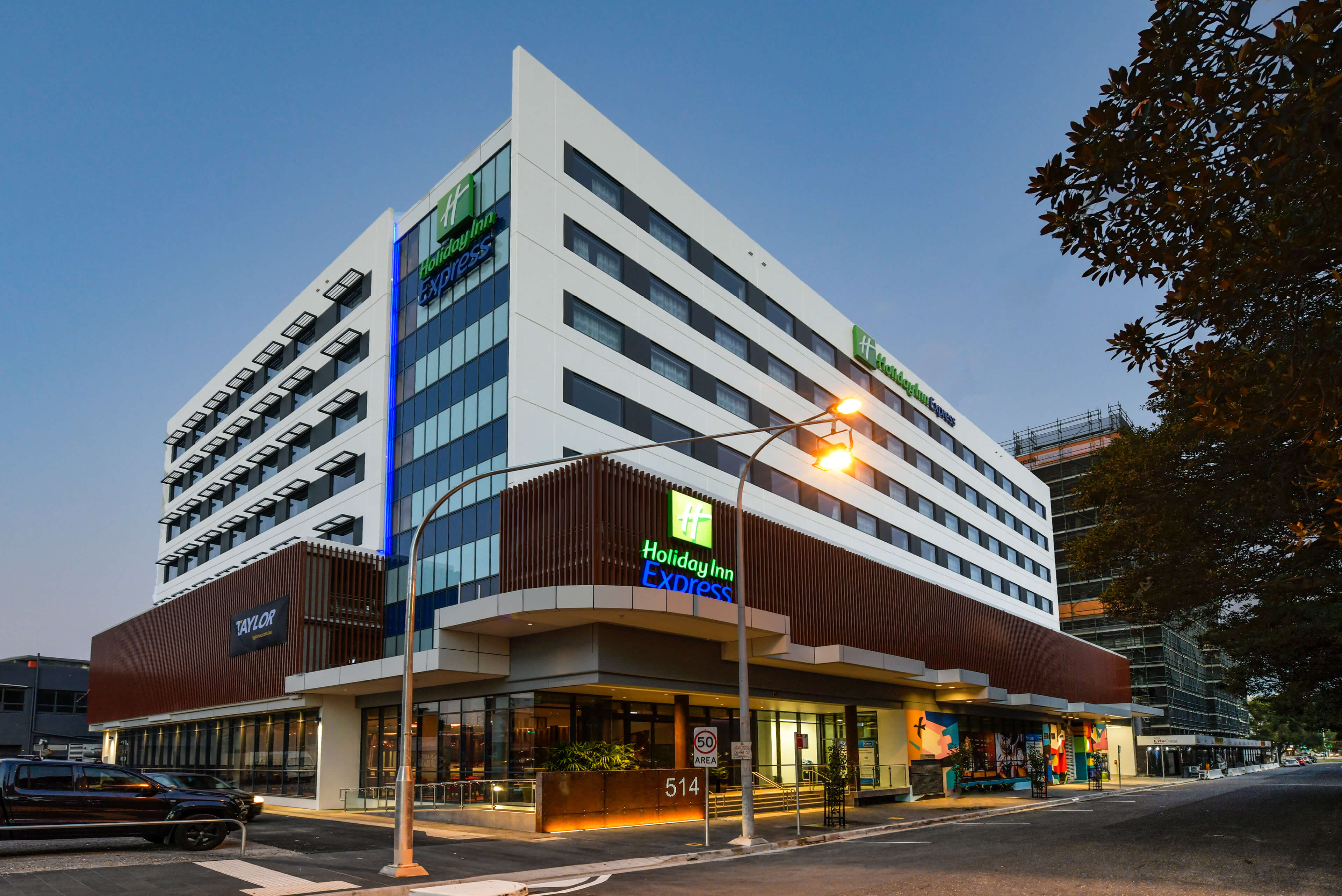 The new facility is centrally located on King Street in Newcastle West, a commercial precinct within walking distance of the Newcastle transport interchange and Market Town Shopping Centre. Open to the general public, it is an ideal choice for value conscious business and leisure travellers offering contemporary accommodation in a convenient CBD location.
One of the most important project considerations was the level of detailing and finishes. Having completed the HIEX at Macquarie Park, Taylor were able to leverage off this experience to understand the client's expectations and provide a dedicated Quality Assurance resource to ensure a quality build was achieved.
The Taylor team took out the Judges' Award for the 'Best Use of Glass' for the successful delivery of the new Holiday Inn Express Hotel (HIEX), a tribute, at least in part, to the unique frosted glass ensuite walls and frameless internal doors featured in each room. Complementing the notable elements of glass, the hotel also has high quality pre-cast concrete and extensive glazed facade elements all of which impressed the MBA Judges.