Taylor is delivering the new sub-acute Matilda Private Hospital Nepean located along Orth Street in Kingswood. Specialising in rehabilitation, medical, geriatrics and mental health, the new 90-bed health care facility will provide a high standard of health experience combining both hospitality amenity and service with clinical treatment to optimise each patient's recovery process.
Works comprise design and construction of mental health wards with 38 inpatient rooms, nursing wards with 48 inpatient rooms, patient lounges and dining. Other features include a hydrotherapy pool, gym areas, multi-terrain foot path, inward gym, hairdresser, wellness centre, ADL kitchen and laundry for physiotherapy as well as day rehab patient amenities. The building includes 2 levels of underground carpark, an unloading bay for up to 1 ambulance as well as an extensive variety of support services.
Division
Health
Client
Matilda Health Care
Location
Kingswood, NSW
Value
$26.8 million
Status
Completed September 2022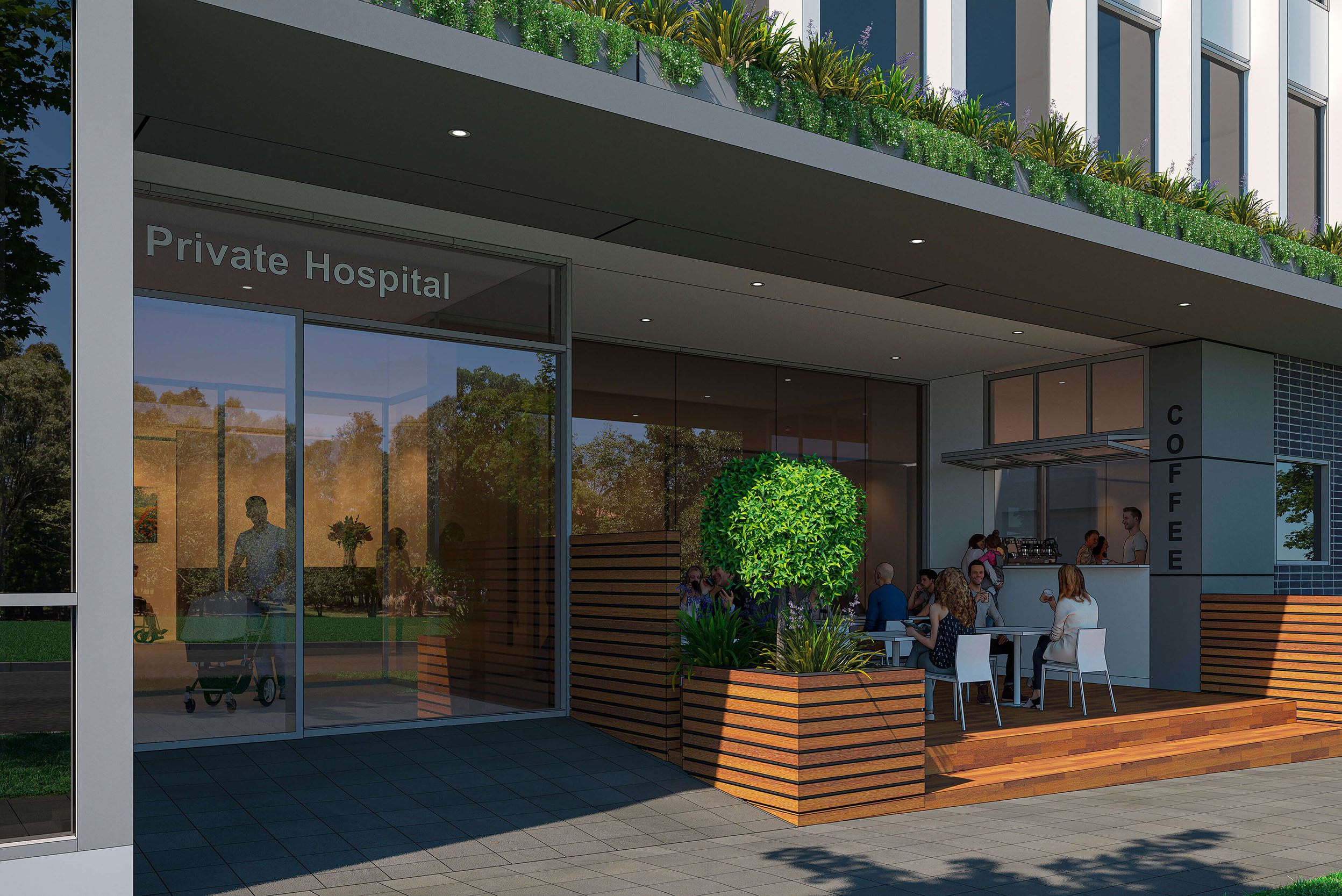 As a premium health care provider, it is important to the client that the bespoke hospital features and purpose-built facilities are carefully delivered to a high quality. Close collaboration between Taylor, Matilda Health Care, and our subcontractors and consultants will establish the best solutions for the development, with a focus on providing the end-users with an environment approximating the comfort level commensurate to their own home, all whilst experiencing the service of a superior hotel.