The North Bondi Surf Life Saving Club is located on the prominent, iconic and national heritage site at the northern end of Bondi Beach.
Taylor completed the $6 million project within the construction timeline of 60 weeks, bringing the contemporary design of Sydney architects Durbach Block Jaggers to fruition. The four level building was designed to blend seamlessly with its coastal setting, an objective achieved by the building's curved lines and sparkling, mottled Trencadis mosaic cladding.
Division
New Build
Client
North Bondi SLSC
Location
North Bondi, NSW
Value
$6 million
Status
Completed September 2013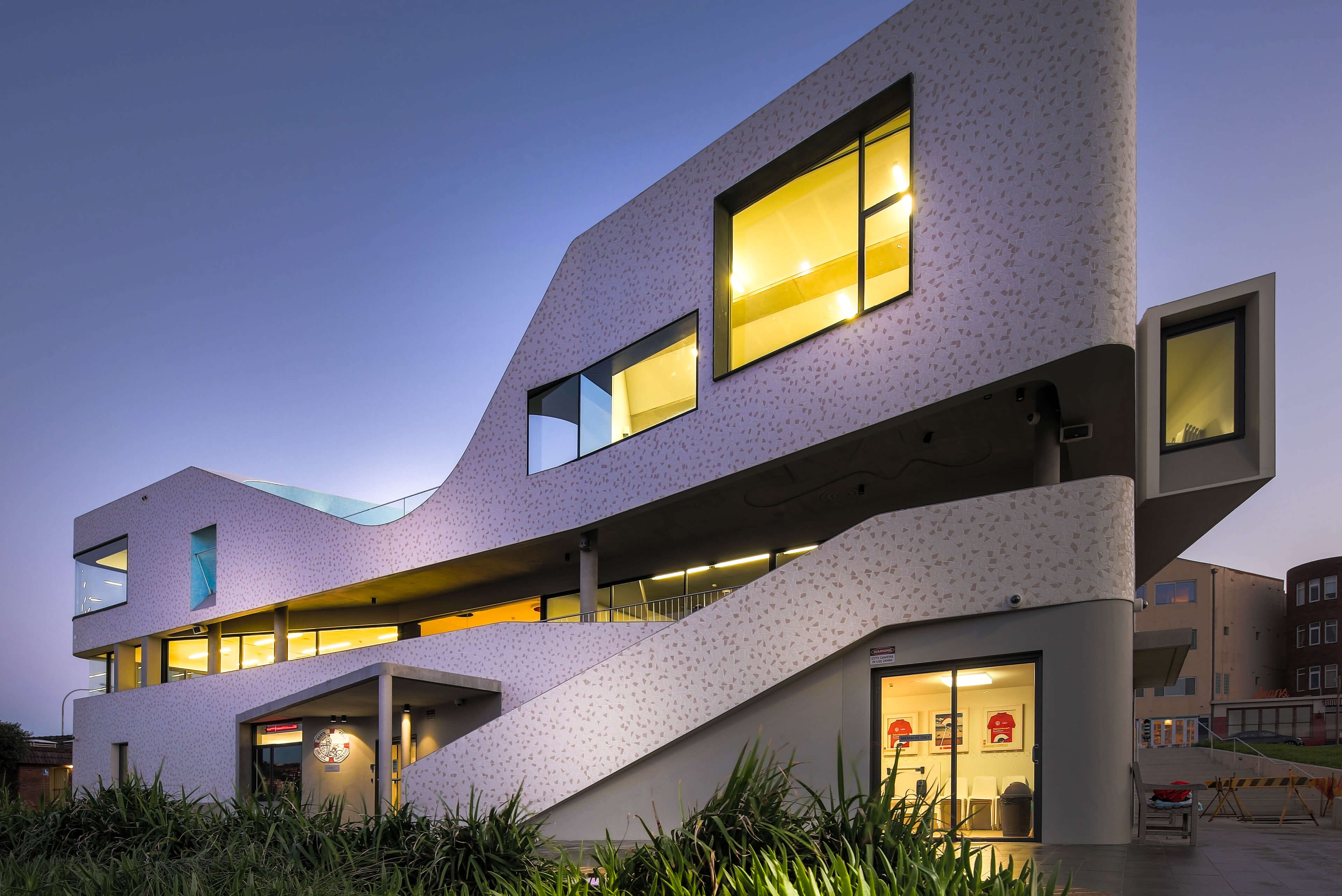 The new clubhouse provides more accommodation than the original building while remaining within the same footprint. In addition to vast new storage areas for surf lifesaving and competition equipment, the facility includes change rooms, a first aid facility and gymnasium with sauna.
The two top floor function rooms offer panoramic views over the Pacific Ocean, and include a kitchen, bar and members' lounge. The Club's second level also features a courtyard overlooking the beach and promenade.
The state-of-the-art clubhouse sets a new benchmark for life saving facilities in Australia. It was a complex and at times challenging project, however the Taylor team were determined to overcome the challenges to construct an outstanding building for the Club's members, who have worked tirelessly for this project.