The NSW Department of Education engaged Taylor to deliver the complete rebuild of Picton High School. The redevelopment has entirely transformed the school into a modern, well-equipped, educational facility which caters for up to 2,000 students arising from the growing population in Sydney's South West.
The first phase involved the construction of a fully functional temporary school to accommodate students and minimise disruption to their learning while the main school is being redeveloped. This was followed by demolition to a significant portion of the existing school to make way for construction of the new state-of-the-art facility.
Division
Education
Client
School Infrastructure NSW
Location
Picton, NSW
Value
$102 million
Status
Completed April 2021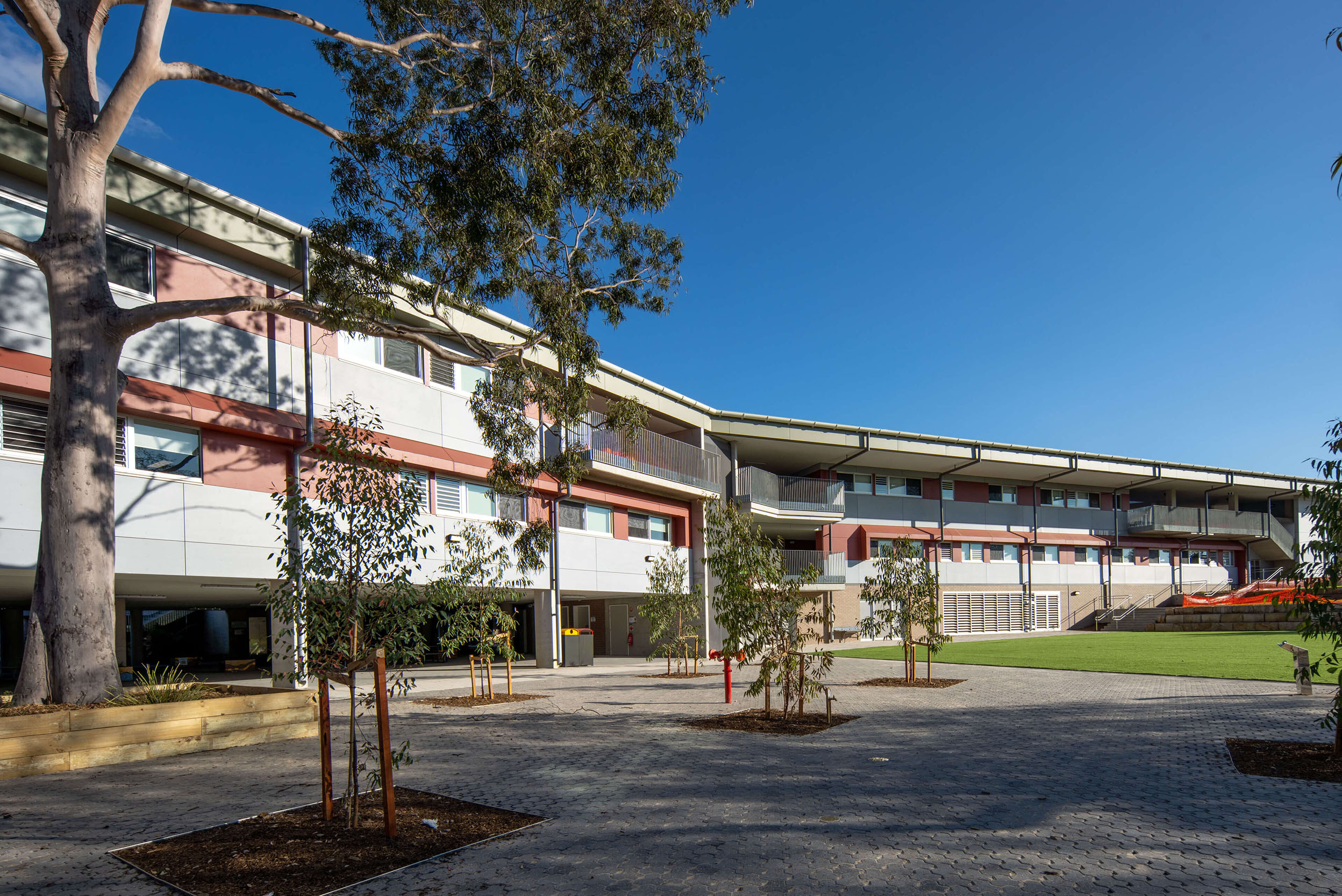 The new school comprises improved learning classrooms, breakout rooms, specialist performance areas, creative arts spaces, hospitality kitchens, sports facilities and trade workshops. In addition, it provides covered outdoor learning areas, library facilities, administration spaces, special education amenities along with quality spaces for more practical learning and group work activities.
Refurbishment also took place on several of the original buildings and the hall. The existing bus, car pickup and drop-off areas were also upgraded to improve their safety.
It was critical to the client and school community that there was minimal disruption to the running of the school whilst construction took place. To address this, the Taylor team implemented the following actions:
–Traffic controllers in place to ensure an easy transition into the temporary school.
–Construction of dedicated entryways and construction vehicle access to reduce movements through the school frontage.
–Installation of a 2.7 metre high A-class plywood hoarding along the construction face and live school environment in order to minimise noise and dust.
–Areas of noisy works treated with a proprietary noise barrier to minimise disturbance to the community.
–No deliveries or truck movements during school start and finish times.