Taylor was contracted to provide a modern work environment that would allow up to 250 council workers from a number of unaligned departments to operate from a new single location. The departments included cleansing, workshops, parks, municipality maintenance, animal control, council management, administration and various internal Council departments.
The facility needed to provide the client with flexible industrial work zones while maintaining a high standard of internal office space infused with natural light.
This was achieved by floor to roof atriums at either end of the structure and open plan office space with large façade glazed sections. Staff were provided with many communal spaces for collaboration with shared indoor and outdoor meal / break areas. A seamlessly integrated result, the building has been designed with a modern façade to create a softer view of the facility and masks the industrial component of its intended main use as a works depot.
Division
New Build
Client
Parramatta City Council
Location
Parramatta, NSW
Value
$17 million
Status
Completed December 2018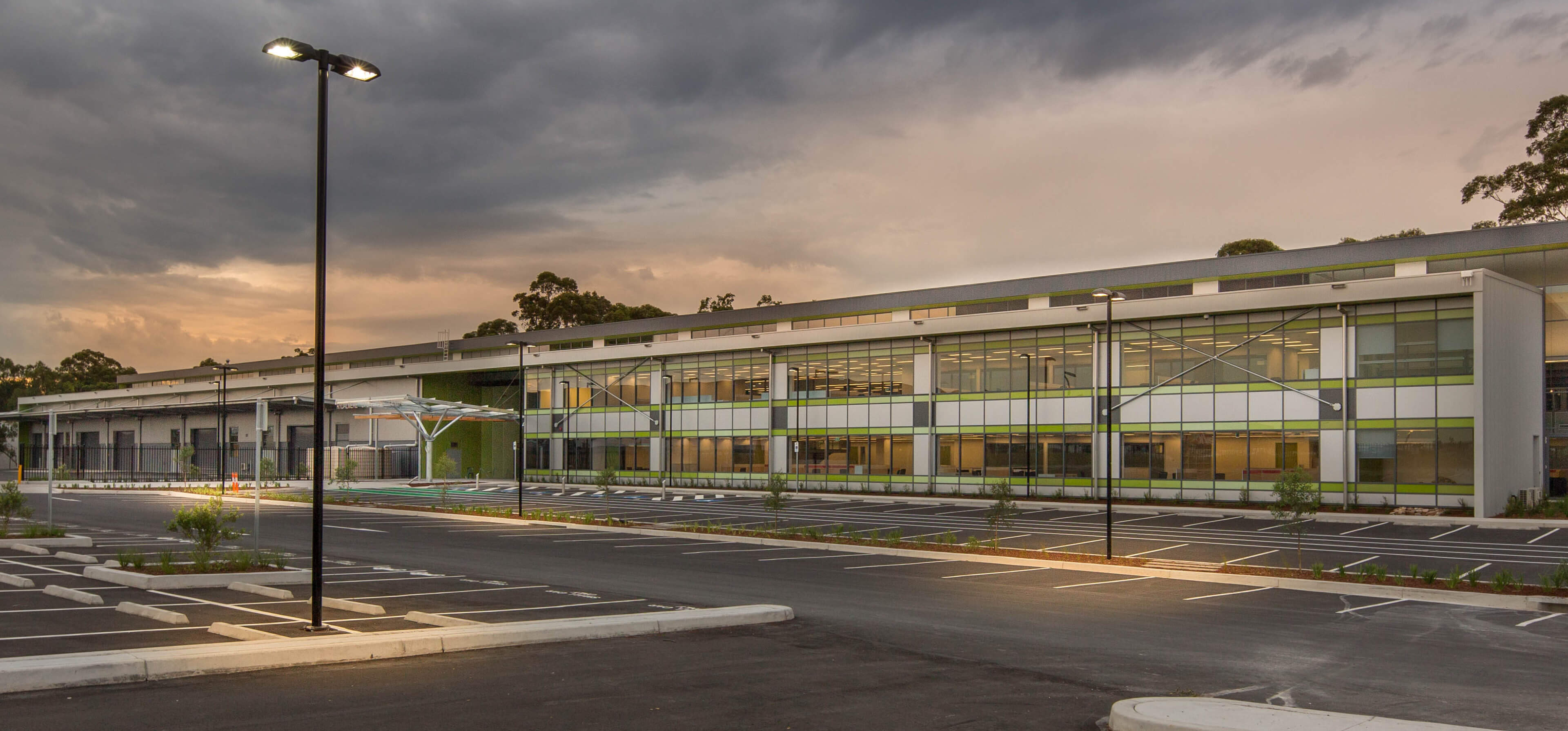 Taylor worked with Parramatta Council during an Early Contractor Involvement Phase to identify savings and value engineering options to meet Council's requirements. Through design development Taylor added significant value working through alternative designs, life cycle costing and cost planning and reviewed significant potential cost saving options. The project team worked closely with the client throughout this process providing them with confidence. As part of this process we worked with the team to design a more efficient mechanical system than the one originally proposed with the concept design. Taylor investigated electrical options which reduced the initial expenditure and overall running costs and introduced alternative architectural finishes along with a number of other cost saving initiatives.