The Western Sydney University Nirimba Teaching Facility consists of 20 classrooms and a lecture theatre located in the heart of the Nirimba Education Precinct. The project involved the complete new build of the facility including two levels with all services and AV/IT to create an innovative and contemporary learning environment for students of the 21st Century. The project was a Federally Funded initiative, creating new opportunities for education.
Due to the location and funding requirements of the project, an Aboriginal Participation Plan was implemented on the project. This included consultation of the surrounding Aboriginal Community and providing opportunities for local Aboriginal owned and operated businesses to be involved with the construction and daily site requirements of the project.
Division
New Build
Client
Western Sydney University
Location
Nirimba Education Precinct
Value
$8.8 million
Status
Completed December 2013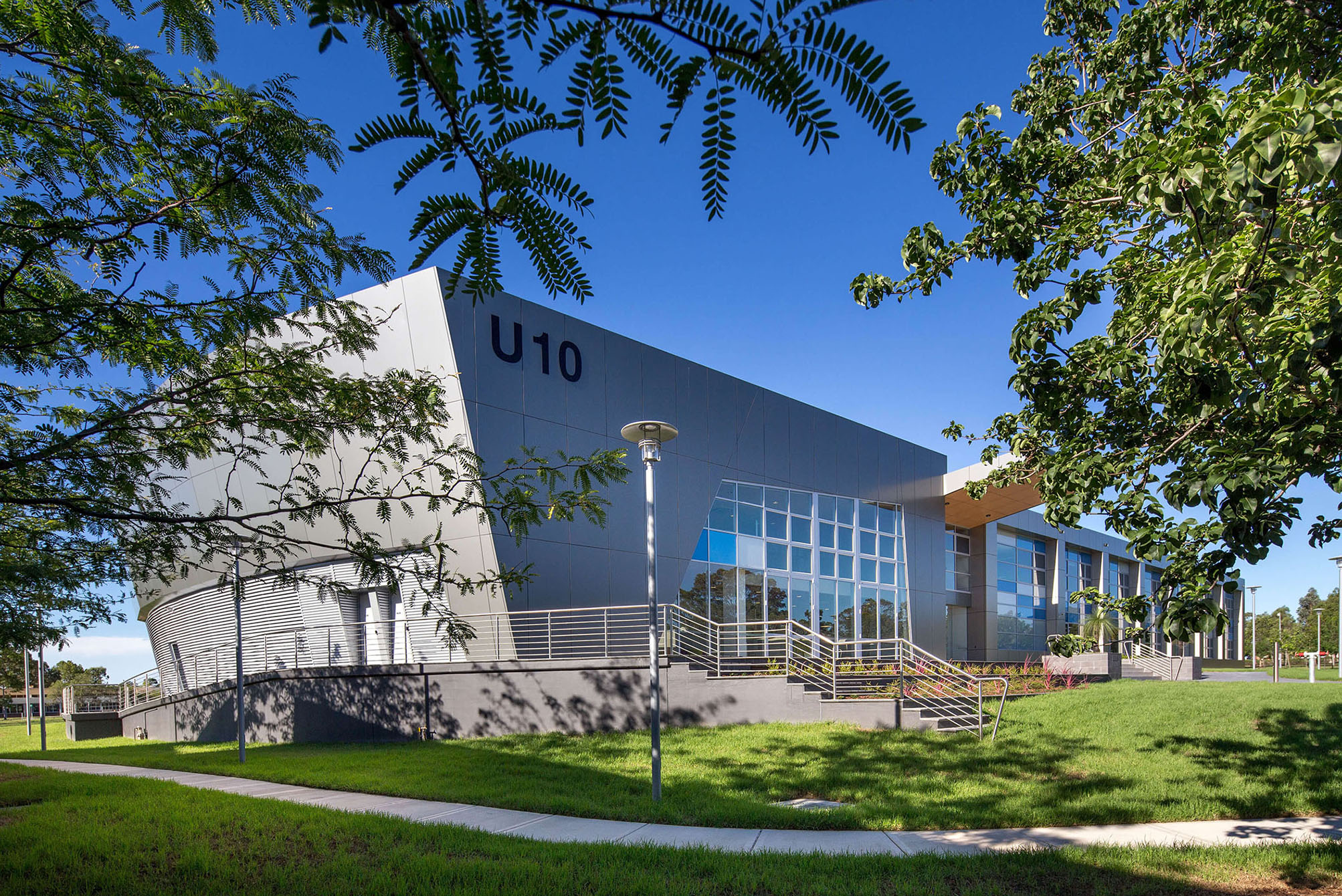 The construction of the building structure consisted of screw pile foundations and conventional concrete slabs on ground and suspended slabs. A high grade of finishes was used on the project including an apolic cladding façade, architectural timber panelling for internal features and stone throughout all common foyers and entrances.