The impressive Kingswood campus library was successfully completed following extensive collaboration between Taylor, the design team and WSU. The 6 level building is used to contain all library managerial staff on level 5 and has become the central library for all Western Sydney University campuses.
This Library is a tribute to master craftsmanship, with external façade brickwork created using a blend of four brick types that were mottled by hand on site. This presented some challenges as not all bricks came from the same company so brick sizes were generally variable. They were worked into shape, with the acute corners at the northern and southern ends of the project accomplished using cut bricks, not mitred.
Division
New Build
Client
Western Sydney University
Location
Kingswood, NSW
Value
$26 million
Status
Completed February 2015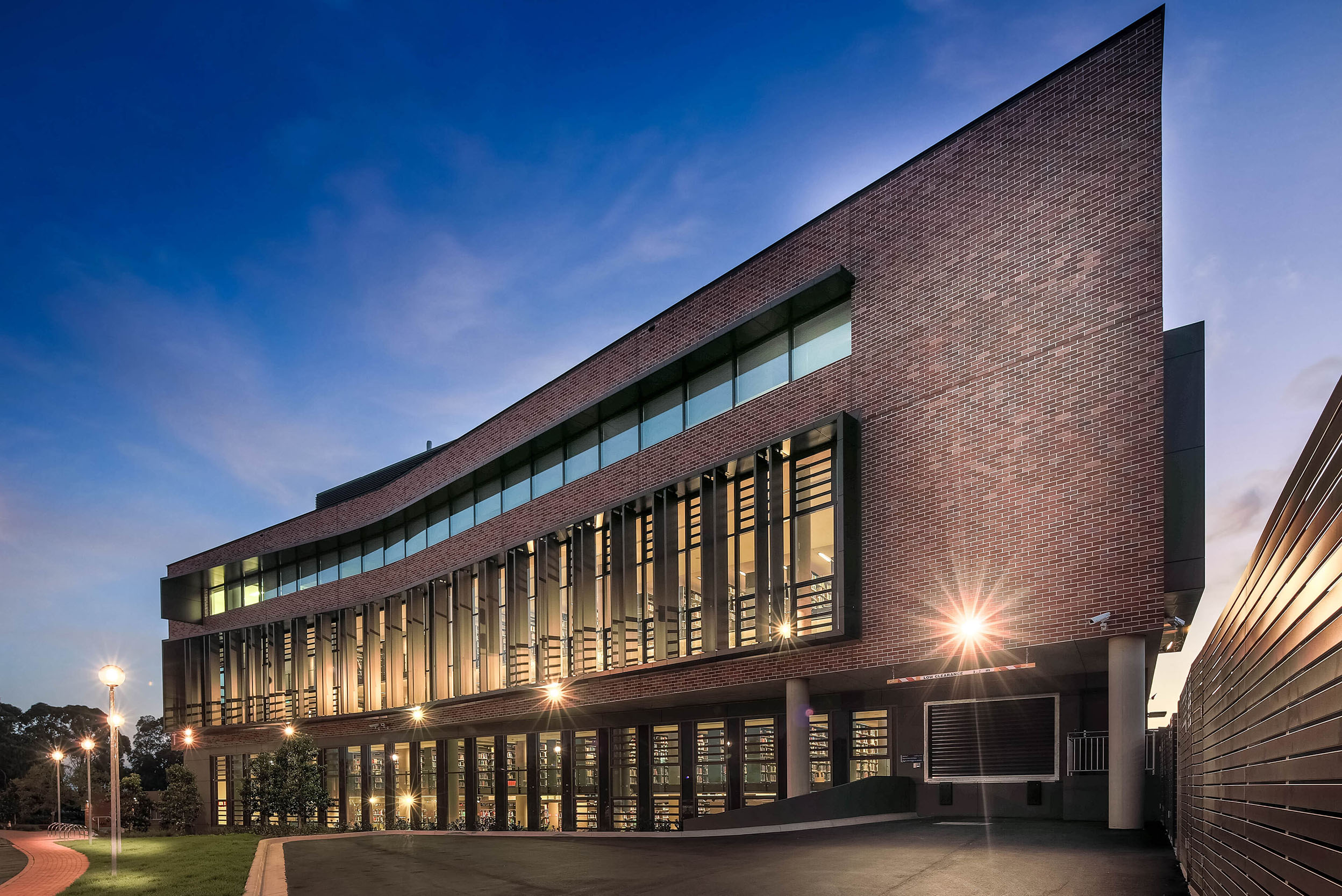 AJ+C Architects looked to achieve an industrial finish, resulting in a significant amount of off-form concrete finishes used throughout the project. Concrete columns required a class 1 finish while fire stair and lift shaft walls required class 2. Achieving this level of finish in situ (with some elements extending up 6m high) required around 20m3 of samples being prepared and tested with differing form liners, release agents and pouring methods.
Internally, there was a spend of almost $3 million on shelving, joinery and furniture alone. The main structural steel and terrazzo stairway in the atrium created a breathtaking focal point. The total project has received incredibly positive feedback from students and staff. A fantastic result achieved by the team.