Taylor is proud to have been awarded the Darcy Road Public School Upgrade in Wentworthville for School Infrastructure NSW.
Nestled between Darcy Road and Olive Street, the school is surrounded by residential homes in the growing community. The new school facilities will increase the school's capacity to 1000 students.
The project involves the design and construction of several major upgrades across the school, commencing with the demolition of all existing permanent buildings. Main works comprise the construction of new 4-storey and 3-storey buildings consisting of 45 teaching spaces, new COLA, library, canteen, administration and staff facilities, as well as refurbishment and extension of the existing hall. Landscaping, public domain and other ancillary works will also be delivered as part of the upgrade.
Division
New Build
Client
School Infrastructure NSW
Location
Wentworthville, NSW
Value
Confidential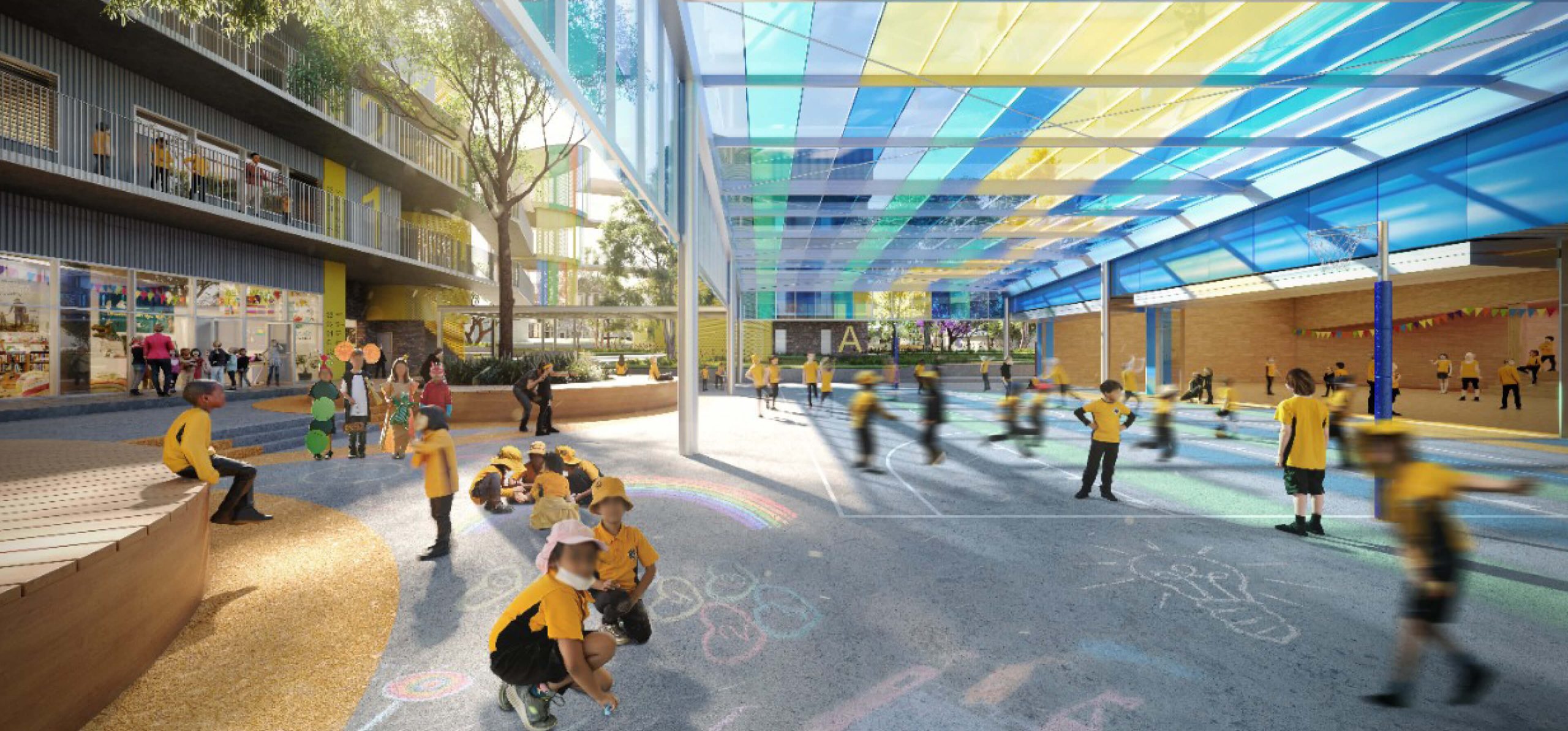 The main objective is to replace existing buildings and demountable teaching spaces with new purpose-built facilities, all whilst the school remains operational. With extensive experience delivering projects in live environments, the Taylor team is well-equipped to manage this primary consideration for the project.
Upon completion, the new school buildings will include new permanent learning spaces to accommodate growing demand in the Wentworthville area.