Taylor recently completed the new Aquatic Centre and Sports Precinct at Tara Anglican School for Girls in North Parramatta. Nestled between the existing gymnasium/multipurpose hall, main oval and tennis courts, the new aquatic centre comprises a 25-metre, eight lane competition pool with associated facilities, a fitness centre and tiered seating. In addition, we built a separate learn-to-swim pool including change rooms, shower and toilet facilities.
The fitness centre has been constructed alongside the existing gymnasium and faces the main oval. Adjacent, the main pool is enclosed and heated for year-round use and was designed to accommodate water polo. The tiered seating has been constructed with increased shade structures so spectators can comfortably view netball, basketball and tennis on six newly refurbished outdoor sports courts.
Division
New Build
Client
Tara Anglican School for Girls
Location
North Parramatta, NSW
Value
$29.4 million
Status
Completed March 2023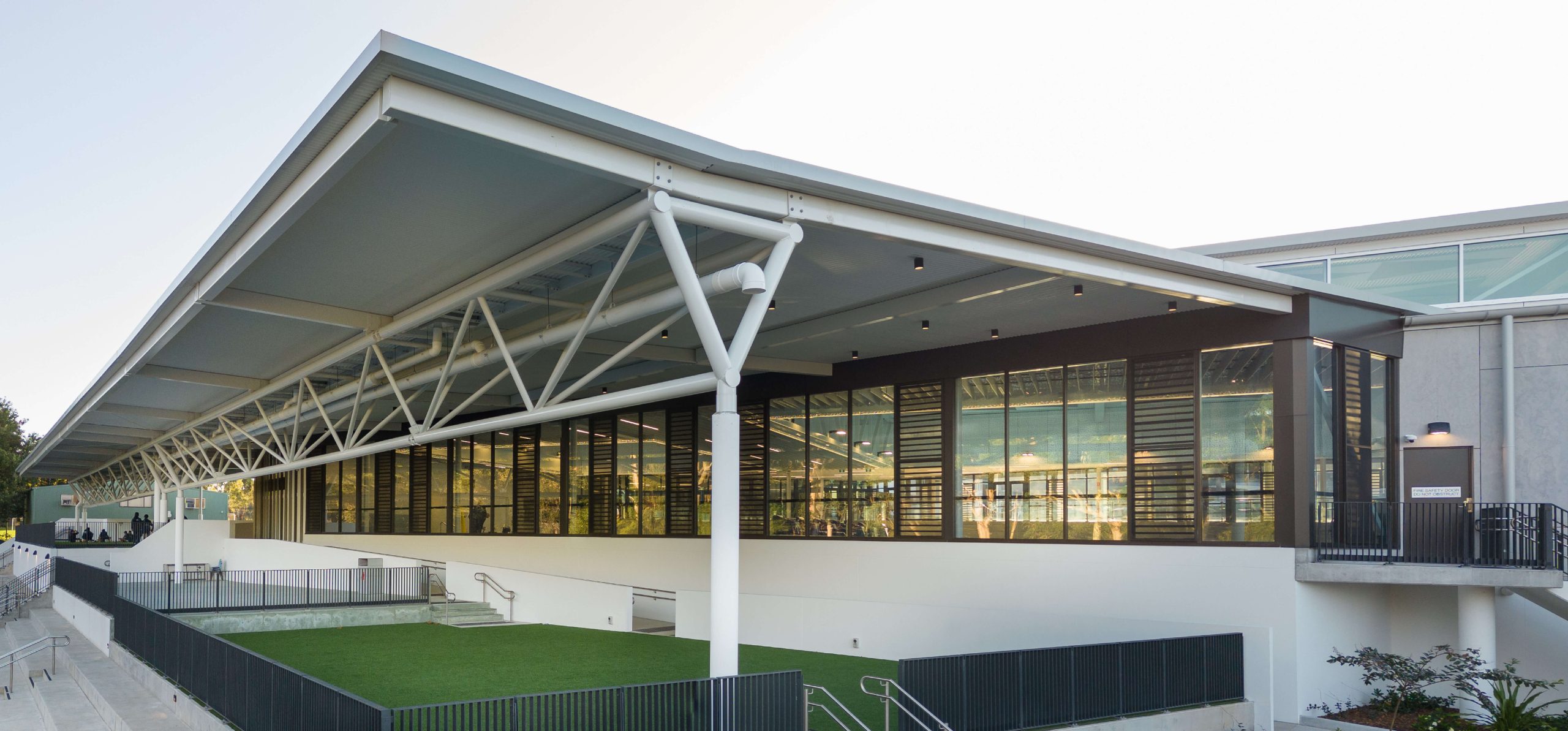 Communication was key to the delivery of the new Aquatic Centre and Sports Precinct. It was important that Taylor continually advise the client of upcoming works to ensure the smooth coordination of programmed school activities.
Additionally, careful control of vehicles and pedestrian interface at the main entrance was crucial as construction activities were delivered within an operational live school environment.
During the build, Taylor engaged with students of all ages to give them an understanding of the construction process and an opportunity to discuss careers in construction with women at Taylor. The School has been active in promoting careers in STEM to its students.
This new facility has enabled Tara Anglican School for Girls to expand and enhance the quality and delivery of their sport, fitness and wellbeing programs for decades to come.