Taylor completed works on Kyeemagh Public School located on the corner of Jacobson Avenue and Beehag Street. The new building replaced the existing Kyeemagh Infant School (K-2), increasing its capacity to that of a Core 14 public school (as defined under the Educational Facilities Standards and Guidelines) to address established demographic pressure within the Kogarah Primary Cluster. The new school contains 17 homebases to cater for Kindergarten to Year 6 and up to 500 students and 40 staff.
Division
New Build
Client
School Infrastructure NSW
Location
Kyeemagh, NSW
Value
$20.8 million
Status
Completed February 2022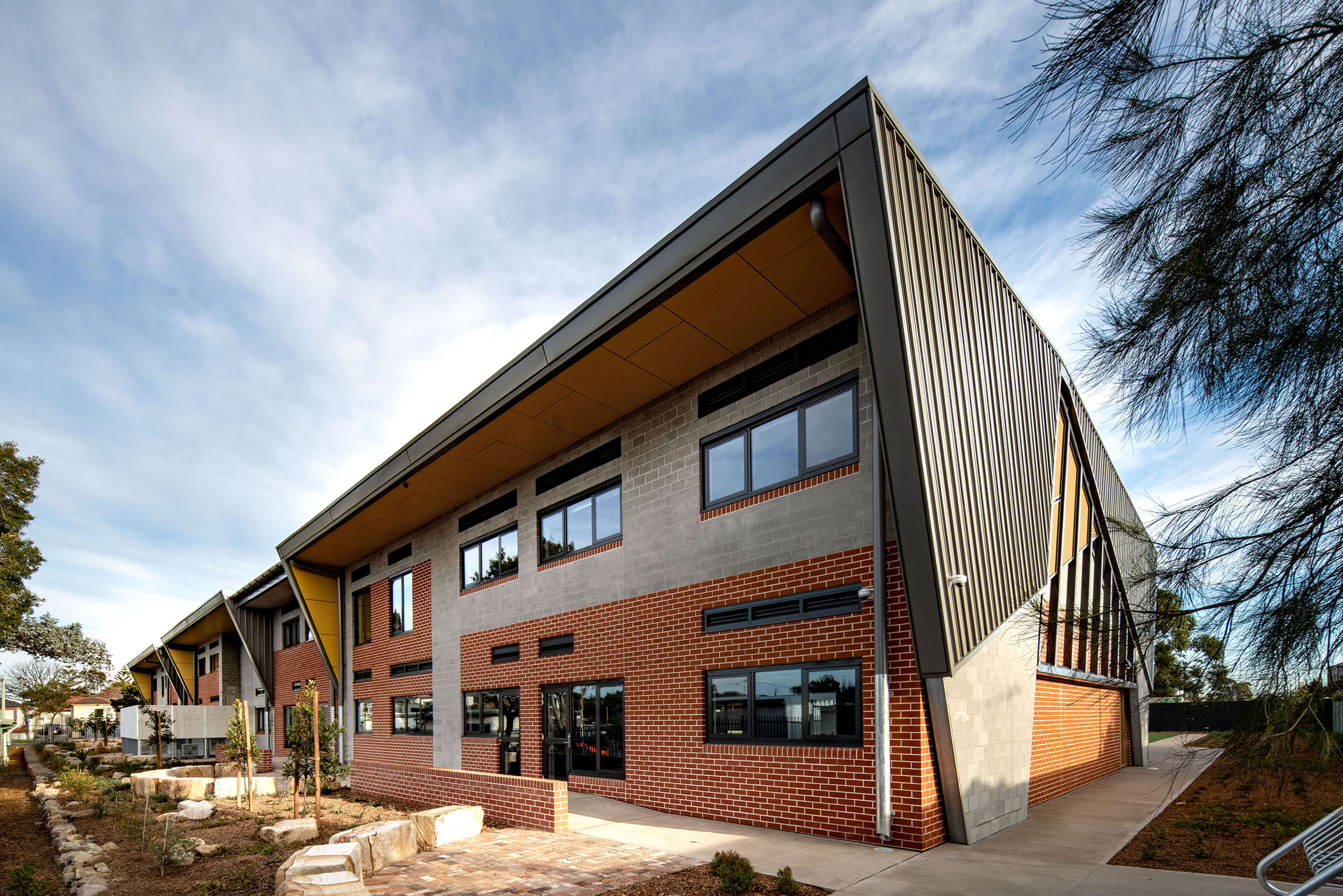 The two stage building has an origami inspired design including aboriginal and coastal elements. Stage 1 comprises the two storey school, library, administration block, amenities, playground and outdoor learning areas. Stage 2 includes the COLA, hall, sports court and carpark. There are a number of design considerations incorporated into the build, including:
–Specialised acoustic treatment of wall and ceiling elements to reduce aircraft noise,
–Playground designed as an exciting and challenging adventure space accessible for all children,
–Unique slab to support the building eliminating any piling due to the challenging foundation,
–Entry redesign to remove the level 1 slab and open up the space for a cathedral style entry and inspiring vestibule, and
–Addition of a metal façade around the brick building along with triangular shapes and varied textures within the cladding to achieve an origami appearance.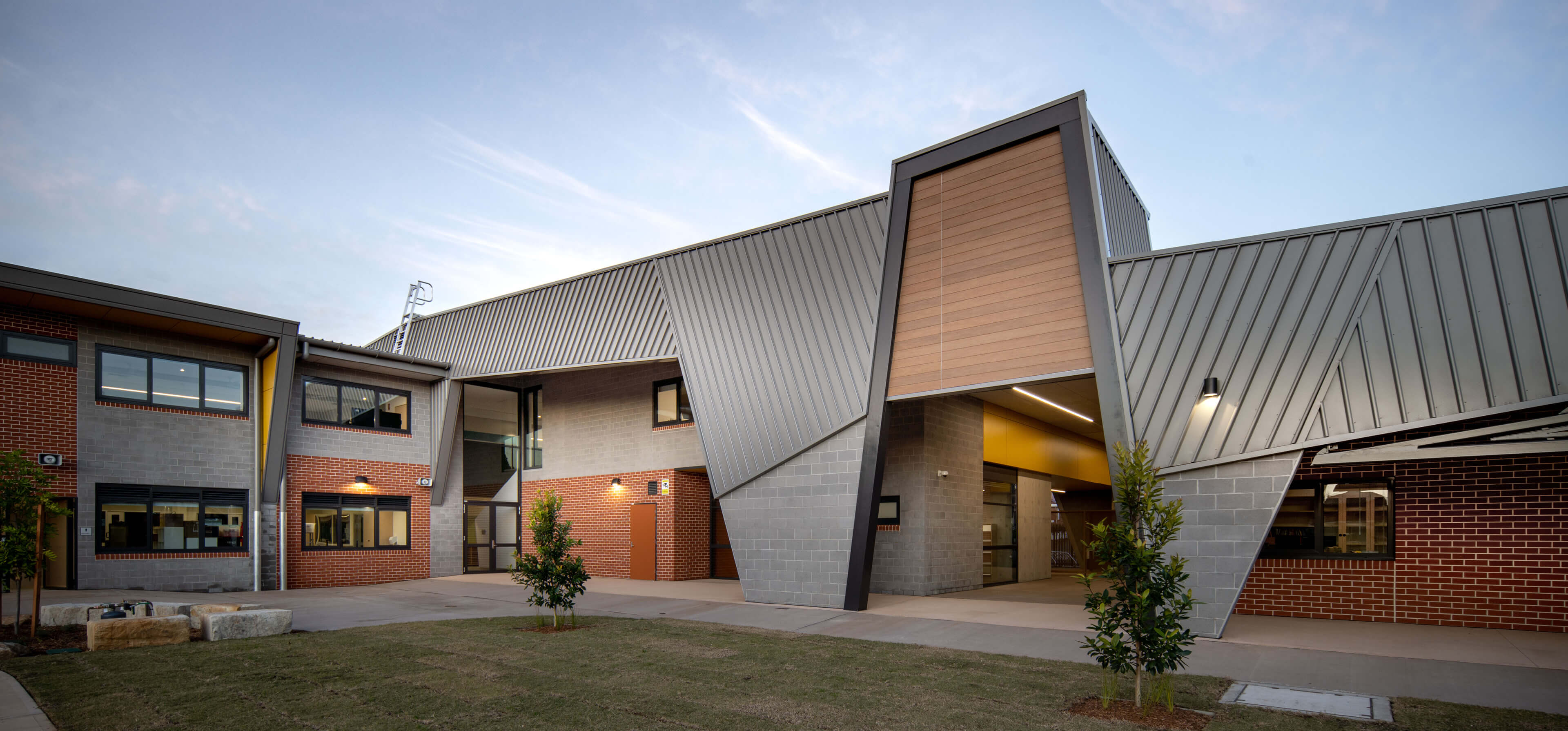 The school also lends itself for community events after school hours and on weekends. The design of the hall and COLA allow for large functions and events that spill out into the common areas utilising the external spaces.
Respecting the local community, current school, and the neighbours who have supported the project is very important to the client. It was critical that dust, noise, vibration and traffic were carefully managed to ensure as little impact as possible to the local population and adjacent pre-school. Taylor achieved this through careful planning and open communication to ensure the comfort of the surrounding community.