The project involved the refurbishment works on Purnell Motors, a dealership which was originally built and commissioned by Taylor in July 2009. As part of an international corporate image, the brand JLR – Jaguar & Land Rover upgrade their image every 7 years and Taylor was asked by the dealer principal to deliver the challenging major refurbishment to the existing building while the dealership and its service department remained operational. 
Due to the dealership remaining in operation, the Taylor team developed a detailed staging plan for the works, which was closely collaborated with the dealership management to ensure the portions of the existing operations could still be in use during the refurbishment works. The scope of works involved the refurbishment of the north and western facades to the new Ci design, internally new floor & wall finishes, new JLR joinery display merchandise units, service upgrade, new kitchen and JLR speciality Italian lighting installed throughout. 
Division
Refurbishment & Live Environments
Client
Brano Pty Ltd
Location
Blakehurst, NSW
Value
$1.5 million
Status
Completed November 2016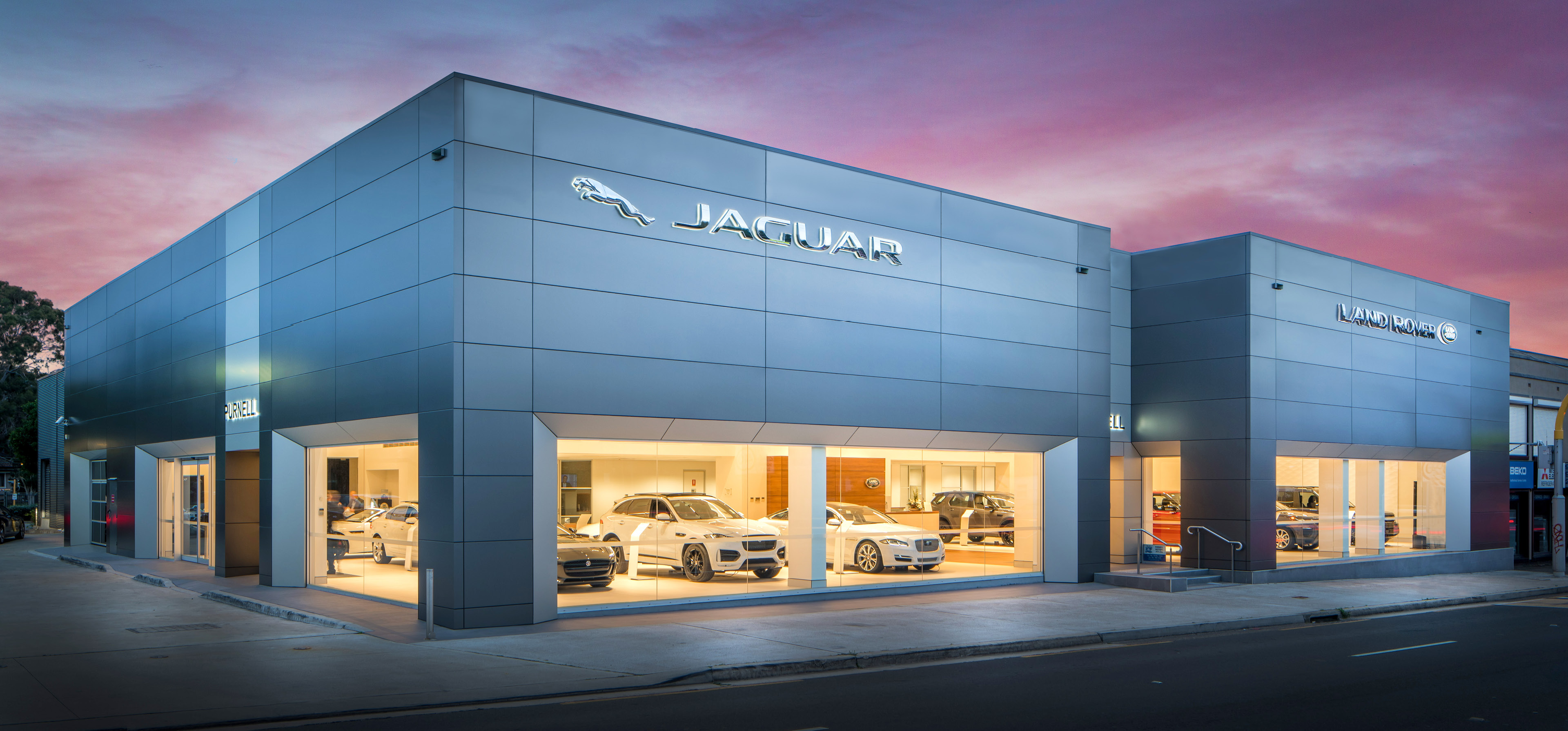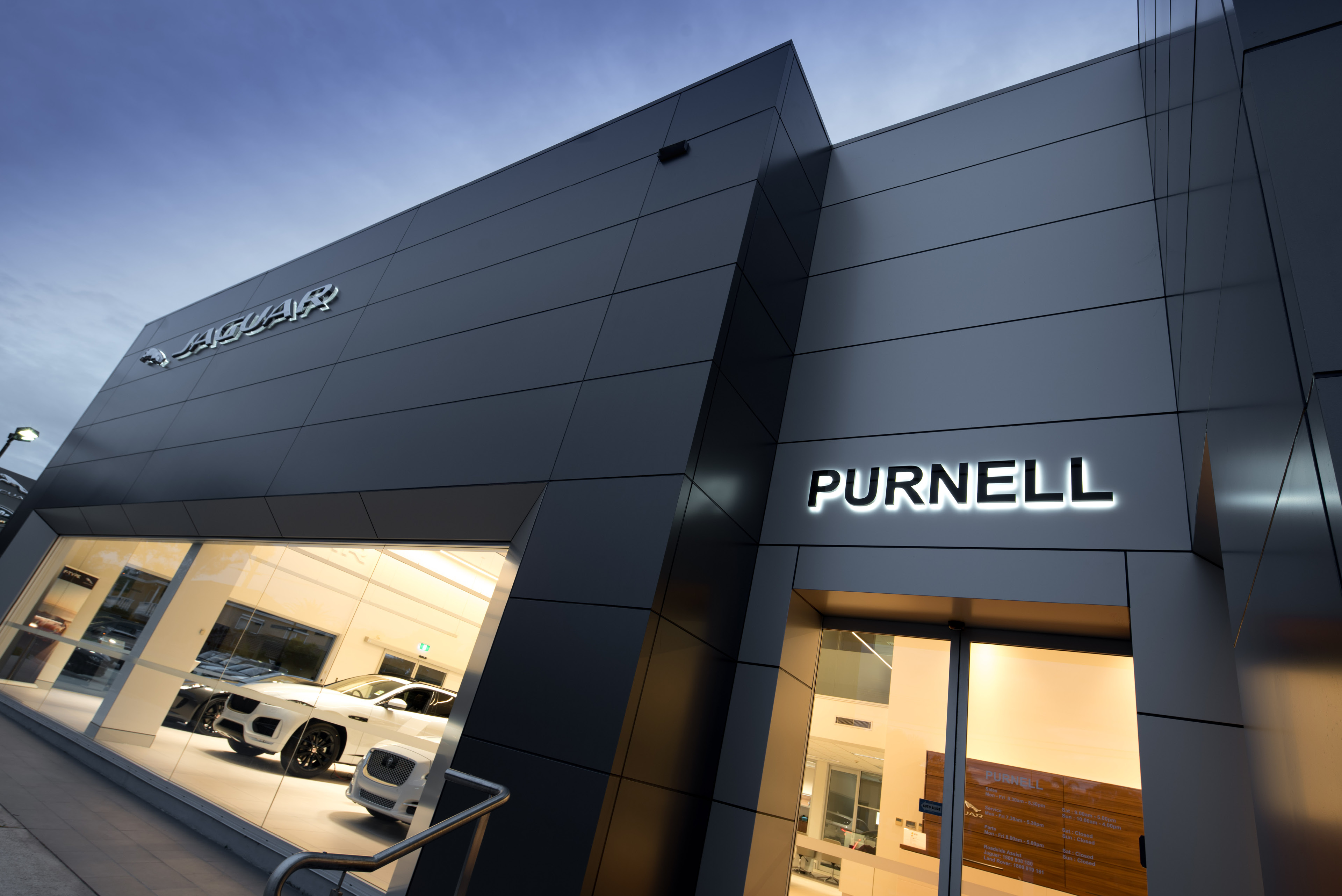 The works involved 3 stages while the dealership remained operational with the most challenging being stage 1 involving the Western Façade upgrade works on busy King Georges Road where Aus Grid High & Low Voltage cables are located. The showroom was handed over 2 days early to allow Purnell Motors to relocate their display vehicles and sales staff to be able to trade uninterrupted while stage 2 commenced. 
Taylor added value upfront and provided advice and recommendations on the re-use of the existing structural steel façade components to work with the new design and also recommended to construct the new glazed shop front windows with frameless / no vertical mullions to assist with the visual appeal. Weekly meetings and daily communication ensured all scheduled activities were carried out smoothly and safely. The dealership principal was extremely satisfied with the way the staging of the works had been carefully planned and carried out to ensure a successful completion.