The new AMG Performance Centre is the first in the world stand-alone showroom for Star Auto Properties. The project included the demolition of the existing Mercedes-Benz showroom and construction of a new two-storey pre-cast and glazed showroom, whilst maintaining the existing workshop. A key feature of this building is the lamella façade which holds over 2 kilometres of white and coloured LED strip lighting. The installation of the coloured LED lights allows the façade to showcase a section of video graphics.
Division
Refurbishment & Live Environments
Client
Star Auto (Australia) Pty Ltd
Location
Mascot, NSW
Value
$5.8 million
Status
Completed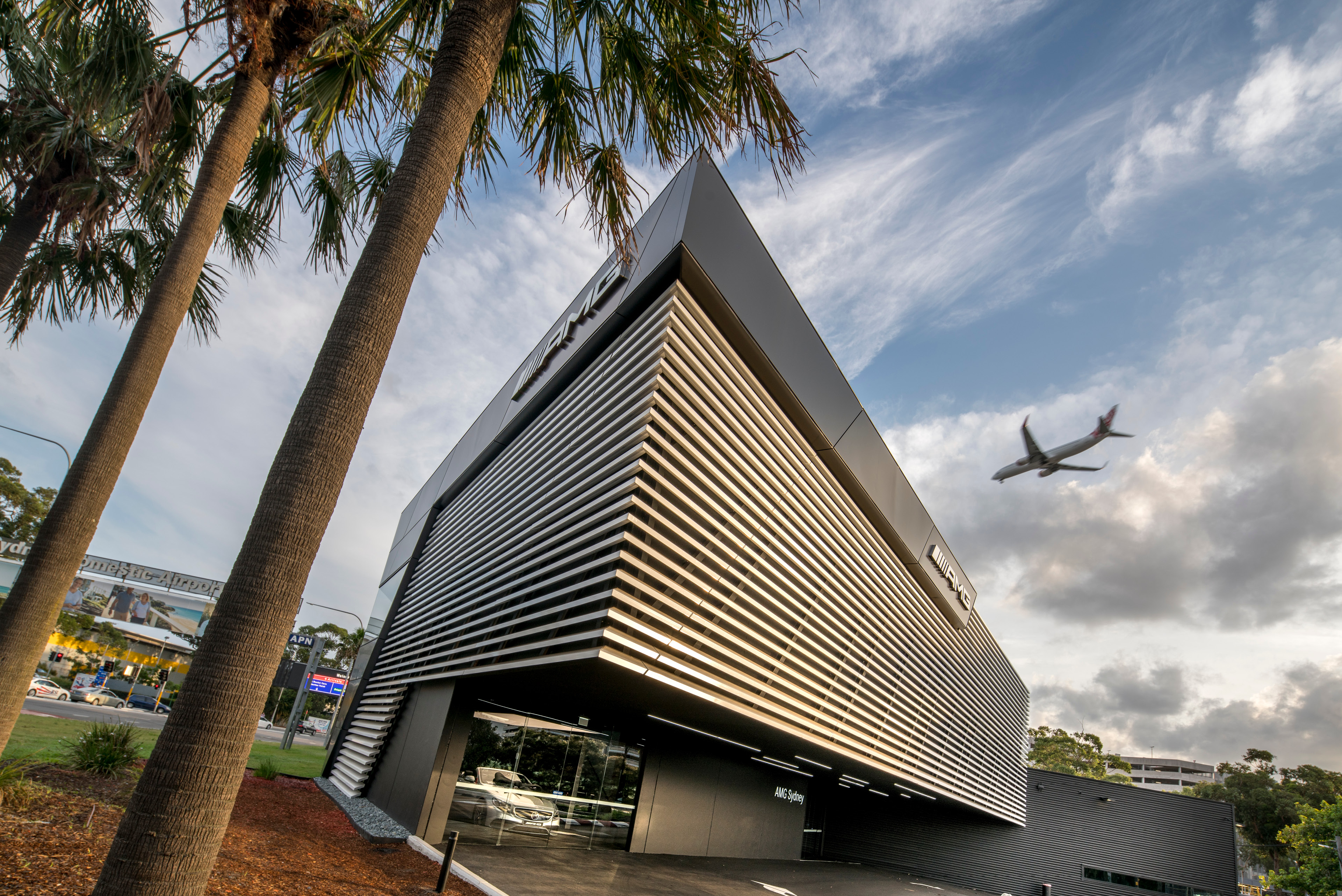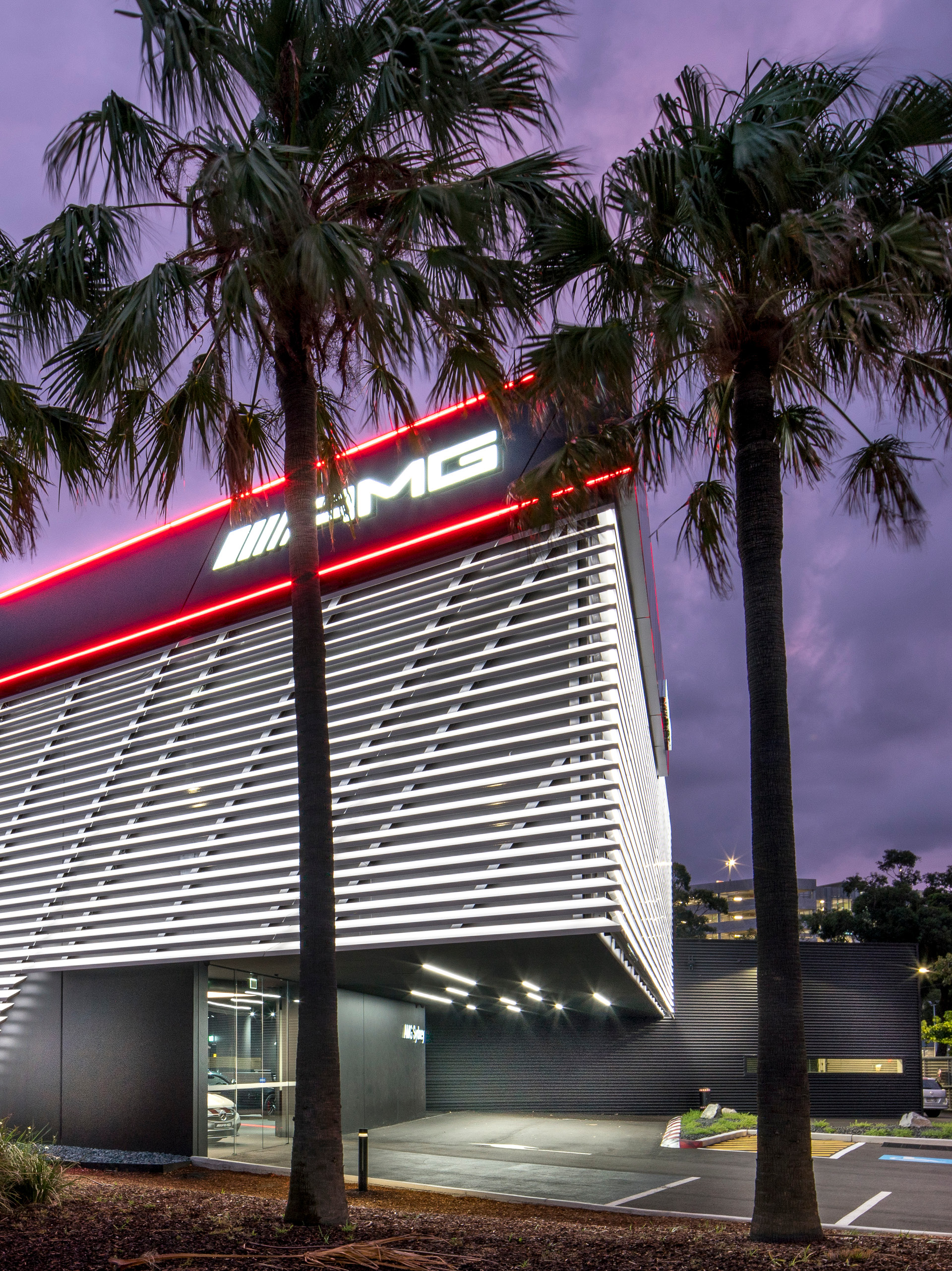 To further showcase the AMG vehicles, a feature glass window near the apex of the building referred to as the "eye" continues out past the building fabric and is visible from the entry of the domestic airport. This element draws focus on the superior nature of AMG cars and intrigues visitors to enter the showroom. The internal works included new services, joinery and the installation of asphalt to create the feel of a race track.
An important consideration throughout the project was the pressure of the programme and working with design elements that had not been completed before. The team ensured that this was a priority and delivered the showroom and workshop in time for the major launch party on the 2nd of December 2017. This event was attended by all the major parties involved with Mercedes Benz, including stakeholders from Germany and China.