Taylor partnered with Sydney Metro Airports, Altis Property Partners and NSW Police Force to deliver the design and construction of new facilities for NSW Police Aviation Support Branch (PolAir). The new facilities are sited at Bankstown Airport, Sydney, NSW and are owned and managed by Bankstown Airport Limited with the NSW Police as a long-term tenant.
PolAir includes approximately 3,000m2 of office space across two levels, 7,500m2 of hangar space and adjoining aprons, taxiways, carparks and landscaped areas. The total development area exceeds 25,000m2.
Division
Refurbishment & Live Environments
Client
Bankstown Airport Limited
Location
Bankstown Airport, NSW
Value
$40.5 million
Status
Completed September 2020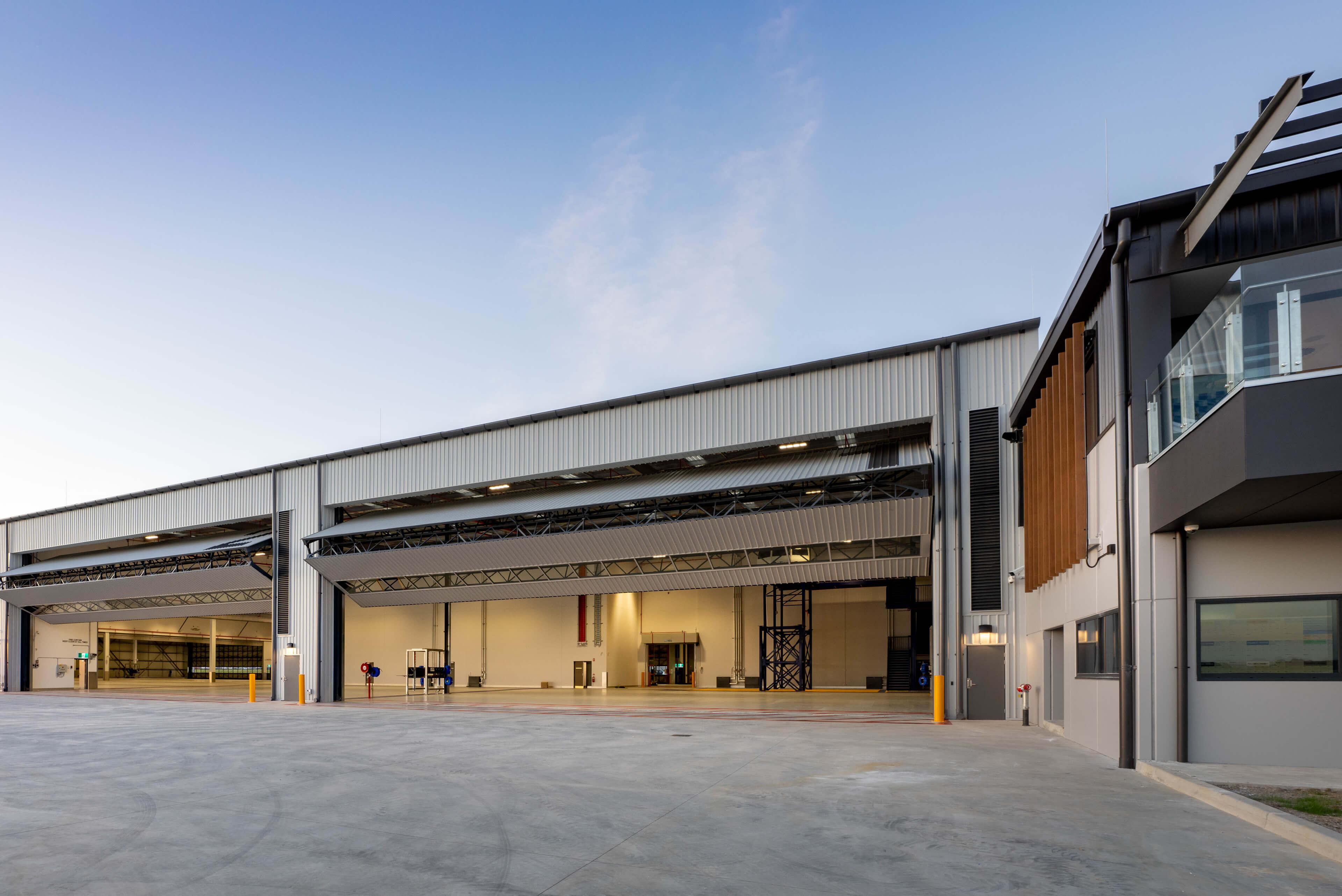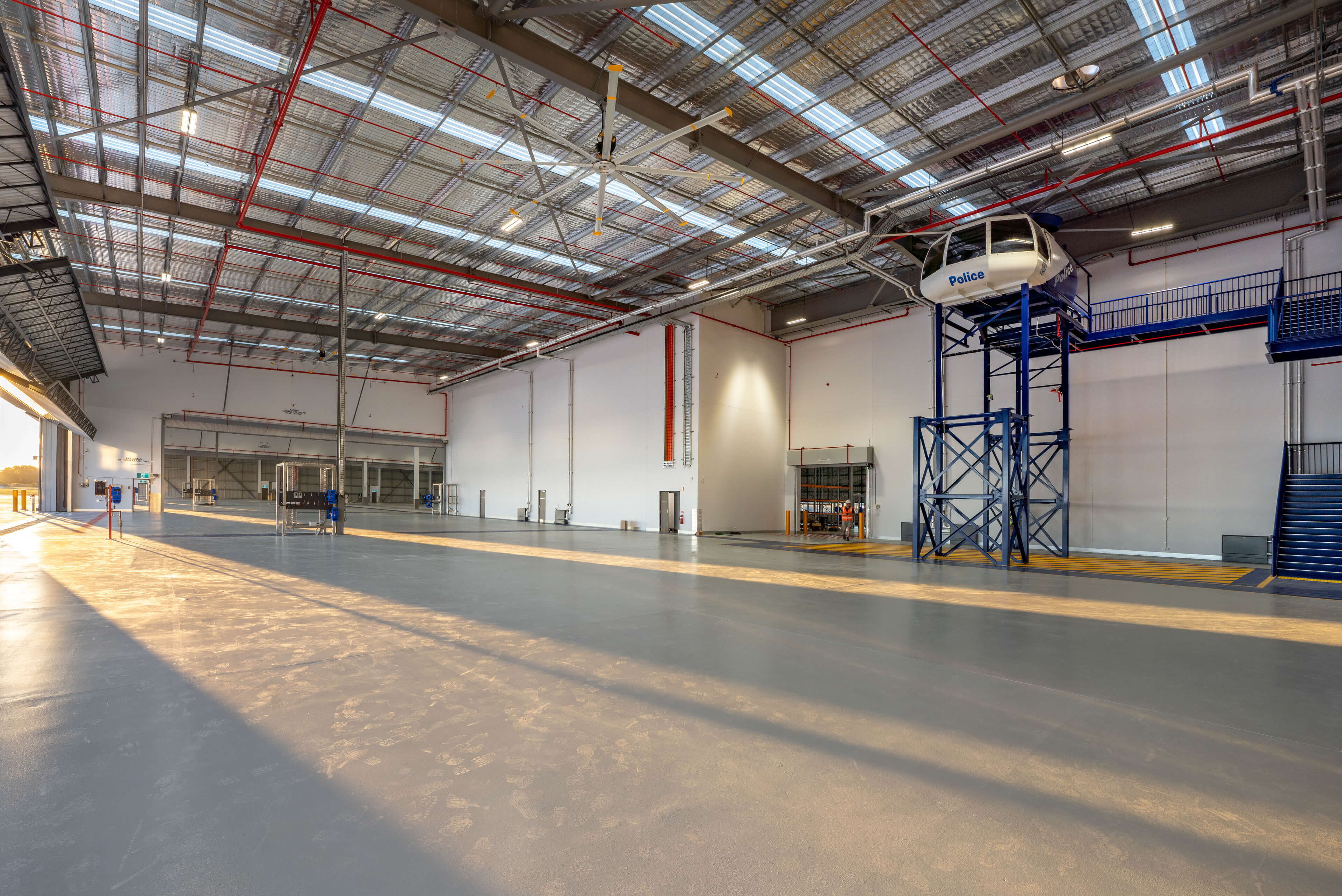 During construction, it was important to have minimal impact on the ongoing operation of the airport. In order to minimise the impact on the day to day functions of the airport, the project was designed in two stages, Stage 1 being the infrastructure works and the taxiway re-alignments, and Stage 2 being the new office, hanger, aprons, carpark and landscaping works.
Taylor was awarded the ECI contract upfront and assisted the Client by producing the documentation to 50% prior to commencement on site. PolAir is the first of the Master Development Plan for the Bankstown Airport with other Major developments to be completed over the next 5 to 10 years.
Winner - AIB Professional Excellence in Building Awards for NSW and Hong Kong
Category - Professional Excellence Award in 'Infrastructure' Category
2021
Winner - AIB National Professional Excellence in Building and Construction Awards
Category - National Professional Excellence Award in 'Infrastructure' Category
2021