Sydney Olympic Park Aquatic Centre (SOPAC) is an existing sports facility located in the Olympic Precinct of NSW. Constructed in 1995, the facility encompasses the Leisure, Training, Competition and Utility Pools along with associated spectator areas and support spaces. Operating for over 25 years, this major venue has been home to a variety of annual competitive swimming events and open to the general public for recreational use and swim classes. Most notably, SOPAC is best known for hosting all swimming, diving, synchronised swimming and water polo events at the 2000 Olympic and Paralympic Games in Sydney.
Division
Refurbishment & Live Environments
Client
Sydney Olympic Park Authority
Location
Sydney Olympic Park, NSW
Value
$7.7 million
Status
Completed December 2021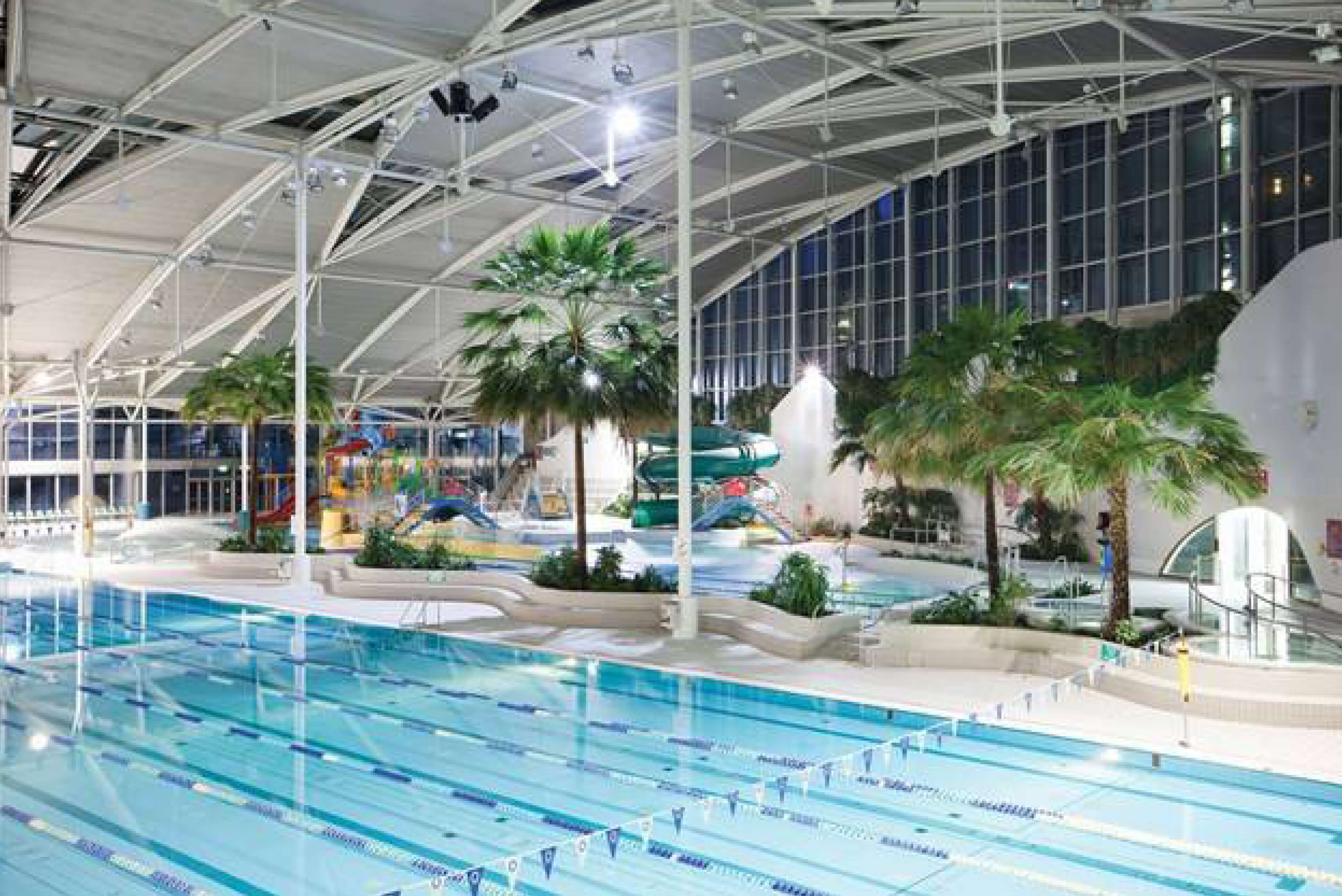 The Aquatic Centre Upgrades were part of a larger range of capital maintenance works happening across 2020/21 at Sydney Olympic Park. The project consisted of remedial works and upgrades to various areas within the Aquatic Centre and Quaycentre, split into various packages of work listed below:
– Concrete Integrity Repairs to the Utility Pool, Competition Pool and Training Pool,
– Training Pool slab upgrade,–Training Pool, Leisure Pool and Concourse Tiling Works,
– Bathroom/Changeroom Refurbishments,
– Aquatic Centre and Quaycentre loading dock cladding replacement, and
– Structural augmentation and BCA compliance of the P1 carpark barrier system.
Surrounding buildings and grounds remained fully operational throughout the works. In particular, the Competition Pool, Utility Pool and access footbridge continued for public use and operations.
Taylor implemented strong noise and dust controls to ensure pedestrian safety and ongoing pool usage was not compromised. Taylor is highly experienced at delivering projects within live environments and is committed to providing clear and safe pedestrian management at all times.