This multilevel facility now accommodates a four level Junior Academy and Performing Arts Centre for Knox Grammar School in Wahroonga, providing students with spaces to learn, practice and showcase their creative talents in music, drama, dance and audio visual.
The building comprises music and drama classrooms and multi-purpose spaces, a 700 seat tiered lyric theatre, a 165 seat minor performance space, state of the art music, dance and drama teaching rooms. In addition to this is a new secure basement car park with 116 spaces and a link footbridge connecting the new centre and the wider campus.
Division
New Build
Client
Knox Grammar School,
Uniting Church in Australia Property Trust (NSW)
Location
Wahroonga, NSW
Value
$47 million
Status
Completed April 2019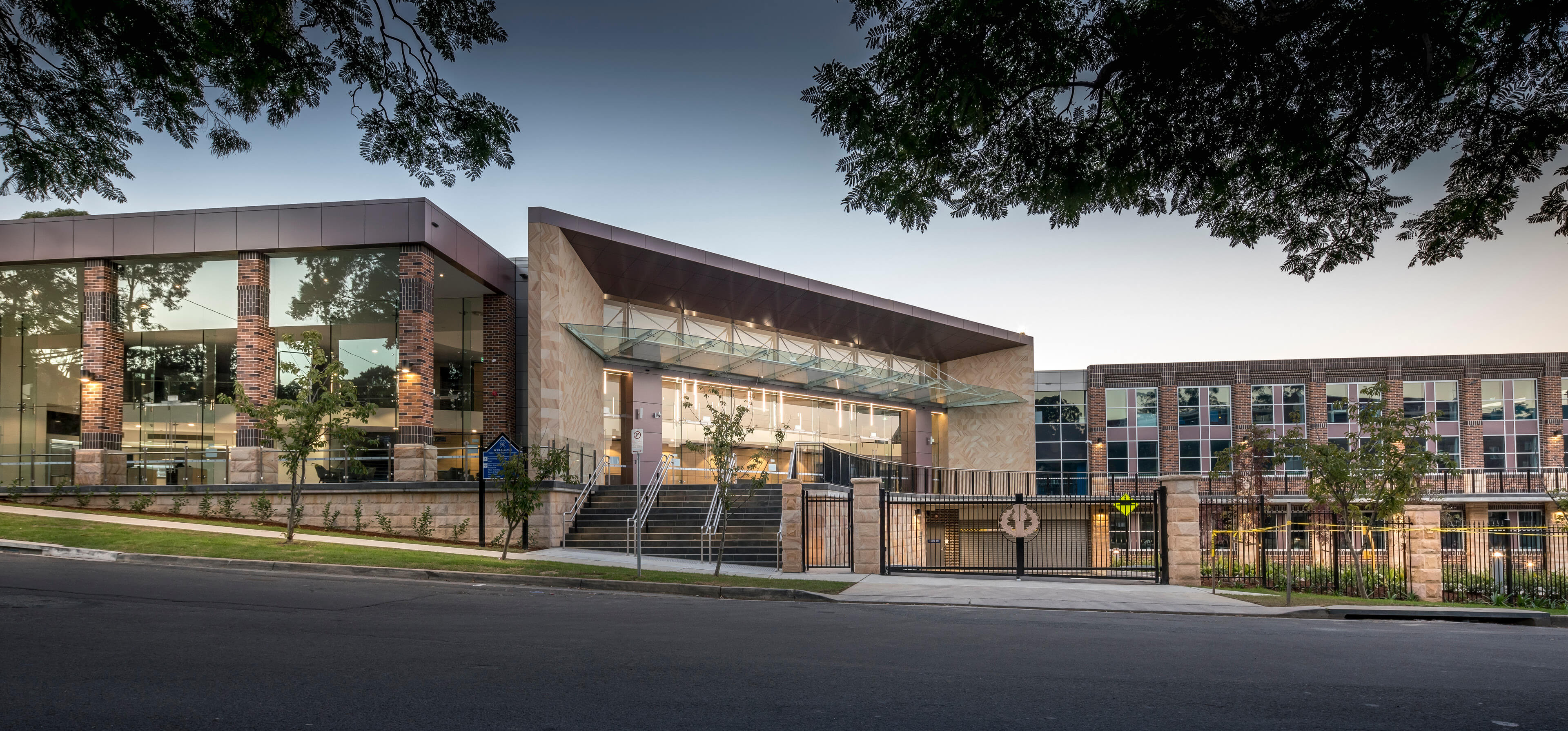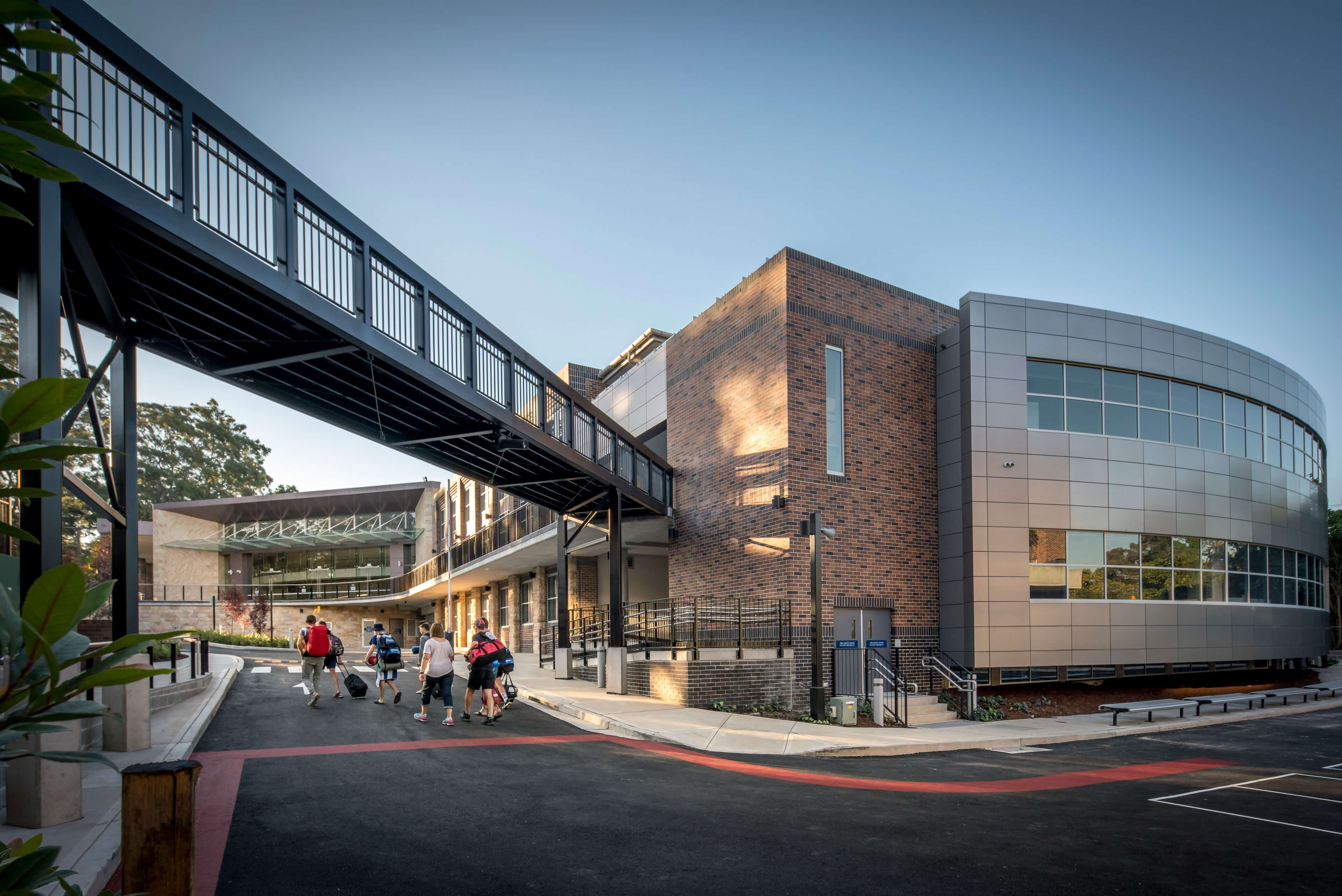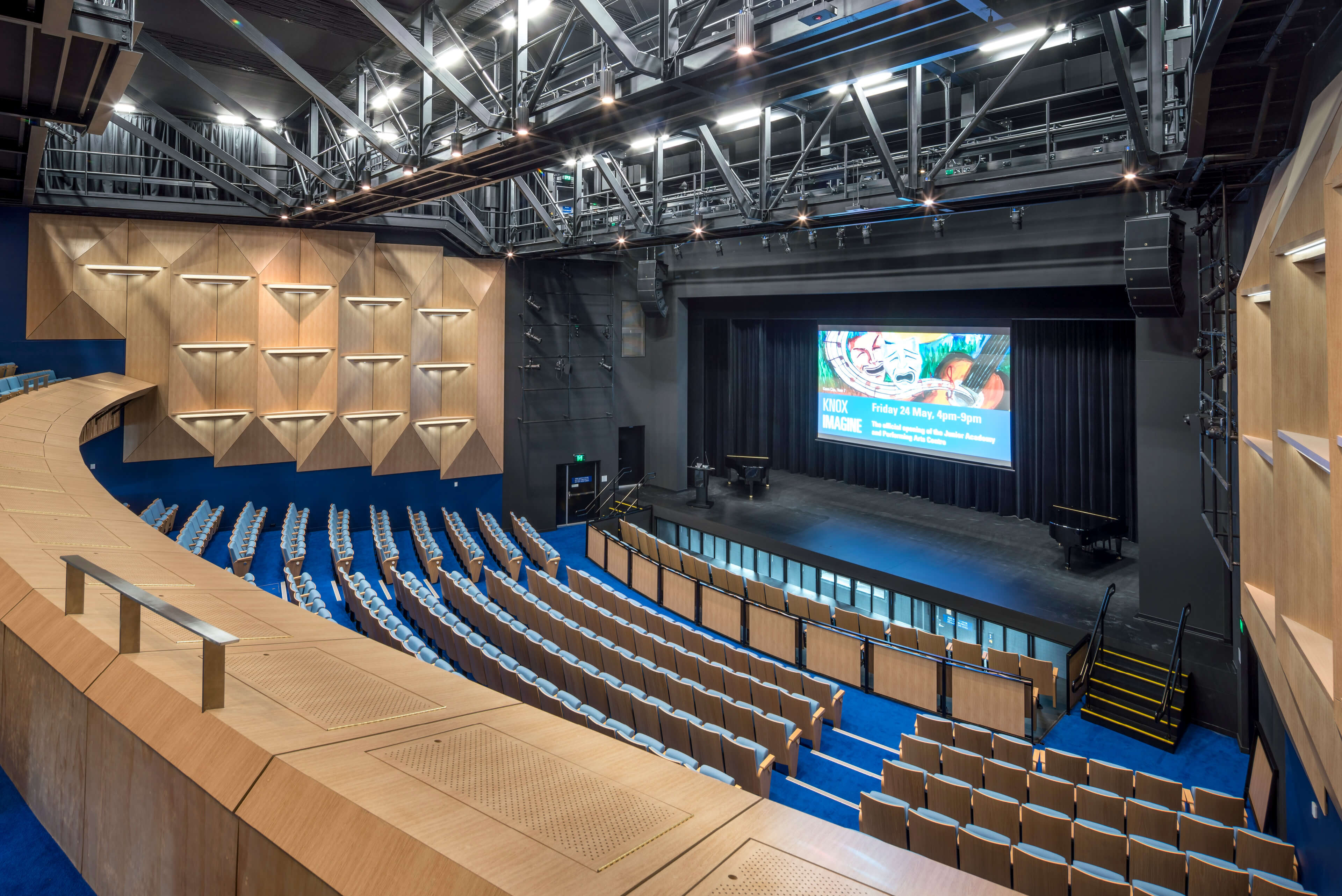 Taylor worked closely with numerous subcontractors on a value engineering exercise to achieve financial advantage for the client with a focus on the shoring and audiovisual disciplines. As a result, achieving significant cost savings in these two areas alone of approximately $1.6 million.
Important project considerations included tight access restrictions, significant student interface and the location which was next to an active city rail line. Despite this, the team managed several 400m³+ concrete pours and worked tirelessly on stakeholder management to maintain communication lines with not only the school but all stakeholders in the area.